There are plenty of ways to experience the Kingdom Hearts series at this point, albeit not on Switch (unless you want to experience the whole saga through music). One method you may not be aware of, though, is the light novel adaptations.
The books, written by Tomoco Kanemaki, cover everything from a sizeable portion of X[chi] through Kingdom Hearts 3, and are now getting collected together with an English Collector's Edition courtesy of Yen Press.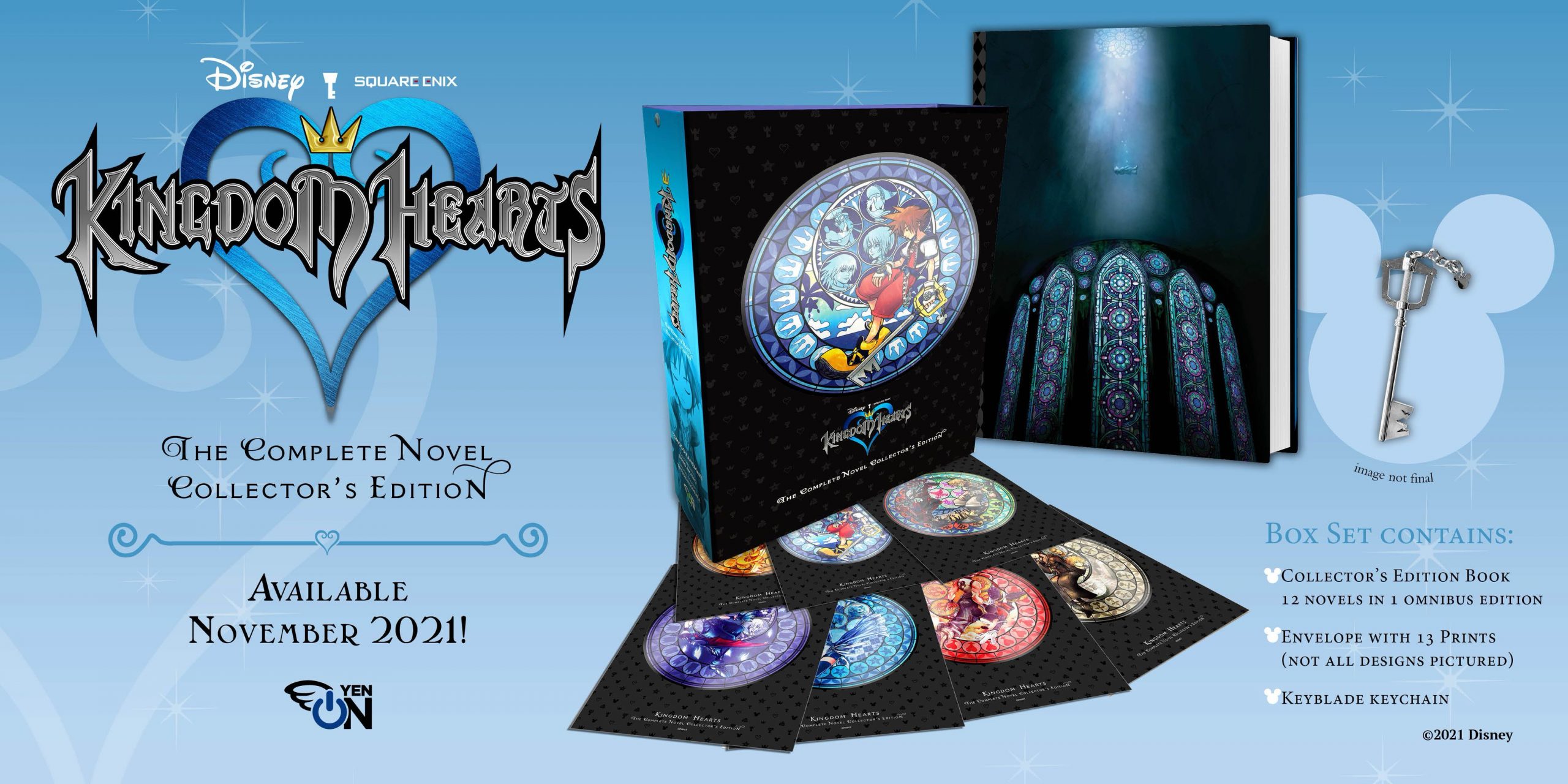 Also included will be 13 art prints and a Keyblade keychain.
A listing on Rightstufanime puts the hardcover collection at $199, currently discounted to $149, and it's expected to release on November 16th, 2021.

Leave a Comment