Capcom's collection of fighting games is legendary but mostly dormant, with Street Fighter standing at the pinnacle and still regularly supported. One of the more beloved and overdue for a resurrection is Darkstalkers, known in Japan as Vampire Hunter. Full of unique characters inspired by various folkloric and classic movie monsters and gorgeous sprite work, the series only survives via crossover appearances.
Most of these are of lead character Morrigan Aensland, the alluring succubus and high noble of Makai. It's only fitting then that she feature in a new promotional piece of merchandise for the Darkstalkers 27th anniversary, but she's not coming alone.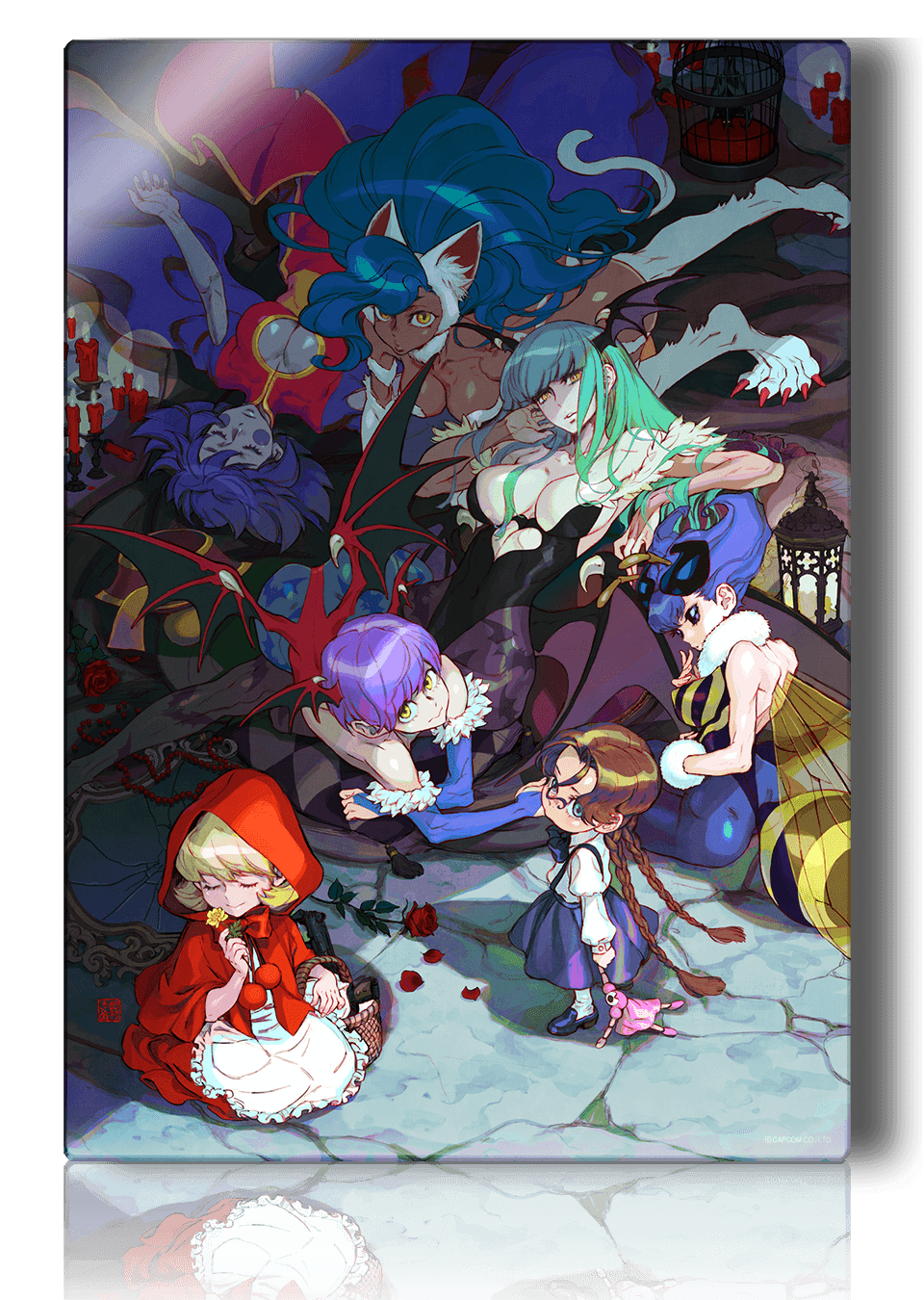 This premium acrylic piece comes from illustrator and character artist Kinu Nishimura. Her work has been a recurring feature of Capcom's titles and celebrations even after she formally left the country. For this Darkstalkers commemoration, she's brought together Morrigan, Lilith, Felicia, Hsien-ko, Q-Bee, B.B. Hood, and Anita.
Available exclusively through Capcom's Japanese online store, after tax it comes to just over $157 after conversion. Such a high price point is both understandable considering the quality and pedigree, and baffling when the series continues to languish in its own dwindling relevance. After a conceptual push from (the also no longer with Capcom) Yoshinori Ono in 2011 carrying the tagline "Darkstalkers are not Dead" and a 2013 digital compilation, it's been awfully quiet for the franchise for far too long.
Capcom may not be too keen on giving the series a full revival, but with more and more developers letting other studios handle their IP (see Sega's Streets of Rage 4 for one such success) who knows what could be done with Darkstalkers. Personally I'd love to see the Skullgirls shepherds over at Future Club take on the night, but at least going forward we can keep counting on those crossover cameos and promos like this.

Leave a Comment