We're nearly two weeks away from Pokémon GO Fest 2021 and today Niantic has shared a new update for the event. A select number of cities around the world will have in-person, "outdoor and socially distanced experiences" events for Saturday, July 17th.
These events won't be like previous Pokémon GO Fest events, as those "who attend these in-person celebrations can look forward to enjoying photo ops as they explore the city." Tickets are free, but on a first come first serve basis, plus signing up doesn't net you a Pokémon GO Fest 2021 in-game pass. You still have to purchase that in-game for $4.99. According to the official Pokémon GO Blog, the following cities will have in-person events: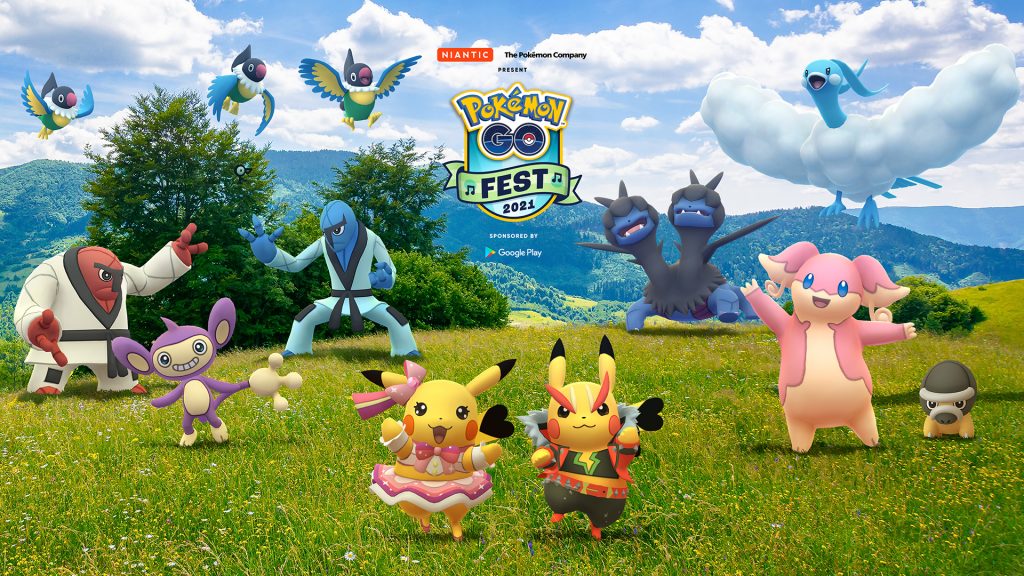 Europe

Linz, AT
Dresden, DE
Essen, DE
Hamburg, DE
Sevilla, ES
Paris, FR
Warsaw, PL
Bristol, UK
Edinburgh, UK
Liverpool, UK
London, UK

United States

San Francisco, CA
Denver, CO
Atlanta, GA
Chicago, IL
Indianapolis, IN
New York City, NY
Nashville, TN
Austin, TX
Seattle, WA
Washington, D.C.

Asia-Pacific
To register, Trainers must register online or within the Pokémon GO app. If available, you can select which city and "order" up to 4 tickets. Trainer names must be assigned to tickets and cannot be used by anyone else. During the registration process, Niantic doesn't specify the exact location for each city, possibly to prevent unticketed Trainers from showing up. After all, the following is listed in each city's ticket description:
Register to participate in the real-world Pokémon GO Fest celebrations Trainers who attend these in-person celebrations can look forward to enjoying photo ops as they explore the city! Registration is free, but spots for each city are limited and will be filled on a first-come, first-served basis. Please only attend in-person experiences if you have a confirmed registration. If you are unable to register, please do not travel to participate in the city activation so that we can keep crowd size at reasonable and safe levels. Live in one of the listed cities, but not able to register? Don't worry! You'll still be able to participate in Pokémon GO Fest in your home city. Please note: activation elements will be primarily located in one area of the city.
Niantic doesn't mention during registration or on the blog post if attendees must be vaccinated against COVID-19 in order to attend or if vaccine cards will be checked. Just a general statement has been issued at the end of the article – "Please be aware of your surroundings and follow guidelines from local health authorities when playing Pokémon GO. Upcoming events are subject to change depending on local guidelines and restrictions. All events in these cities involve working closely with city governments and councils to ensure players safety and events are Covid compliant."
Pokémon GO Fest 2021 is a two-day event taking place around the world on Saturday, July 17th and Sunday, July 18th.
Leave a Comment