Are you interested in bringing Zed and his quest to defeat the ultimate god of destruction to the real world? You may not be able to participate in a century's resurrection, but you can possibly obtain one incredible signed metal art print and an adorable Cerebrus plush next month if you are lucky! My Nintendo is currently holding a Disgaea 6: Defiance of Destiny sweepstakes with NIS America to give away the two aforementioned items to ten winners.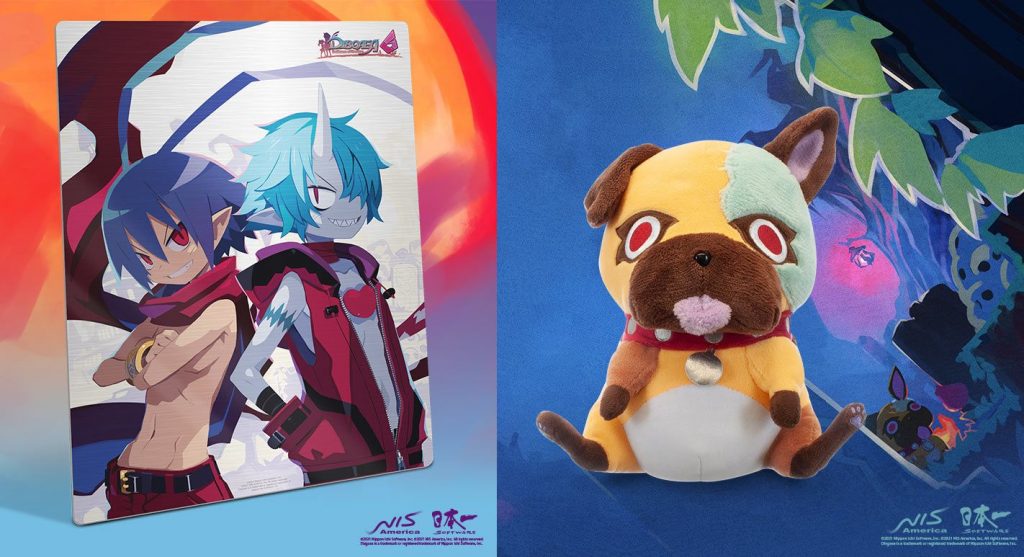 Until Wednesday, July 21st, fans can enter the contest for a mere 10 Platinum Points. The metal art print features an illustration of Laharl and Zed by Takehito Harada will also be signed by Disgaea writer and series producer Sohei Niikawa! Meanwhile, the standard patchwork puppy Cerebrus plush that comes with the winnings stands at approximately 8 – 9 inches tall – it really depends on the way you flip that right ear!
On top of the sweepstakes, My Nintendo also has three different digital wallpapers of the game and a 20-page manga titled Disgaea 6: Defiance of Destiny – Tales of Super Reincarnation. The short digital manga showcases some of Zed's journies before he faces his ultimate foe in Disgaea 6. You can get the Ultimate God of Destruction, Combo Attack, and Bieko and Majolene wallpapers along with the Tales of Super Reincarnation manga for 50 Platinum Points each.
Interested in entering the Disgaea 6: Defiance of Destiny sweepstakes? Be sure to grab some My Nintendo Platinum Points and enter up to three entries before the deadline!
Leave a Comment