As promised, summer has returned to the Kirby Café! New menu items and goods are coming soon to refresh patrons and brighten fans' days. Expect twists on familiar fare, brand new offerings, and that trademark Dream Land charm that's kept this kitchen going.
A special summertime pizza is coming hot out the kiln, topped with plenty of mango and pineapple. No matter your thoughts on that dough-based debate, you gotta admit it looks like summer. If you want something a little more unique, the Glimmering Gen Apple Jelly dish is the perfect choice — just don't let Magolor know you're giving his preferred payment a taste.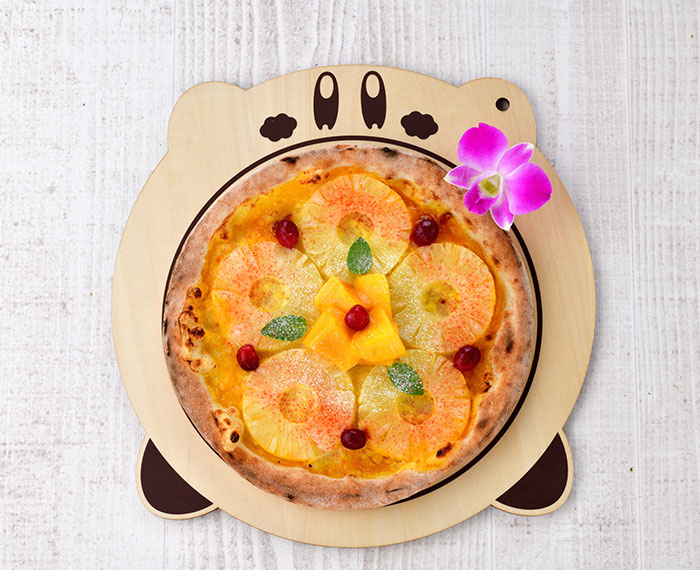 This is the Kirby Café, though, and the star of the show is featured in multiple dishes. These include a Kirby and Waddle Dee Banana Boat, a banana crepe plated in a way to mimic the namesake float; and a Cool Pancake Sandwich stuffed with ice cream! The recurring Kirby Burger is now served on a salad, and the foldable Kirby bento box is hosting a seafood yakisoba decorated with an Invincible Candy garnish and the squidly Squishy enemy.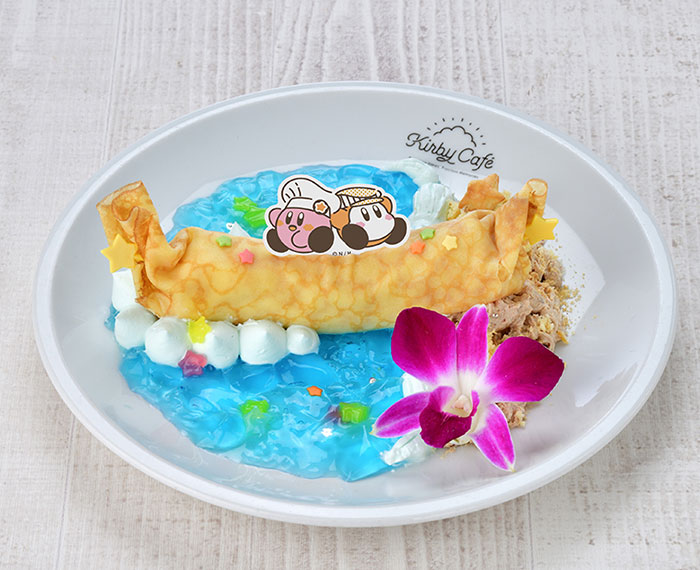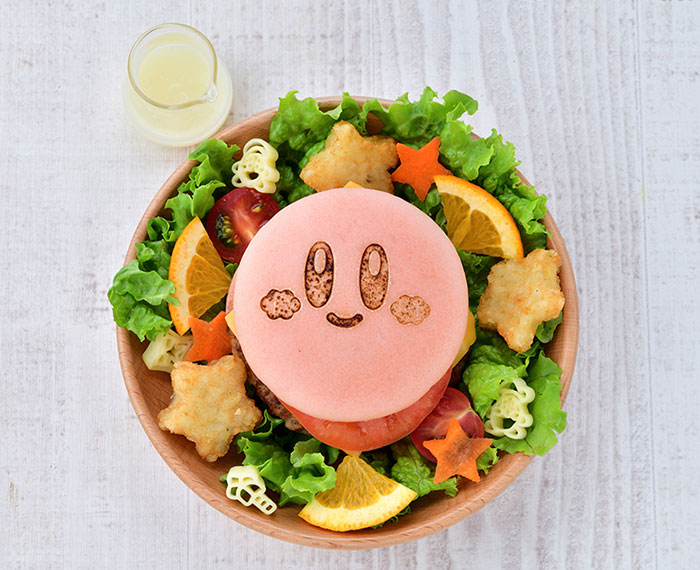 Lastly, we have Chef Kawasaki's Yakiniku Pilaf for when you want something extra filling (try it with the Café's special Ultimate Choice-inspired hot sauce), and the Transforming Jelly Soda drink. This special concoction lets you change up the flavors and appearance based on your you mix in the jelly, making for a fun and bubbly experiment.
As for merchandise, a new T-shirt will be available featuring Kirby and Waddle Dee on their banana boat without a care in the world. There'll also be new bags and pouches with similar summer styles and colors, all featuring Pop Star's puffy pink pal.
The Kirby Café summer goods and menu will all be available, in both Tokyo and Hakata, beginning July 1st. The theme will last until September 20th, giving fans in Japan plenty of time to soak up the sun and savor the seasonal flavors.
Leave a Comment