Father's Day is almost here, and that means it's time to start thinking of ways to say thanks to the dads in our lives for all they do. If you've got a father or father figure in your life who loves Nintendo, then your search for the perfect Father's Day card may have just ended.
The official Play Nintendo site has shared a free printable card featuring Nintendo's biggest dad, Bowser, teeing up a shot on the green with his lil boy Bowser Jr. – both fully decked out in their new duds from Mario Golf Super Rush. That's pretty much the perfect choice for a Father's Day card if you ask me! I mean, what's more Dad-like than golf? Maybe fishing and napping, but golf is right there in a tie for first. Speaking of ties, pair this card with a Donkey Kong tie and you've got a Father's Day gift set that your Nintendo-loving papa will never forget.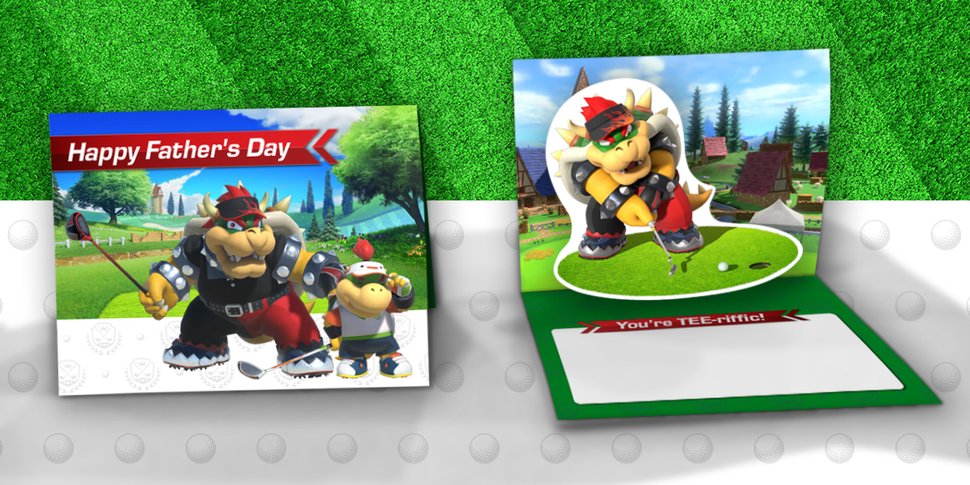 If you'd like to print out this Bowser and Son DIY Father's Day card for yourself, then head on over to the official Play Nintendo site!
Leave a Comment