Announced back in March, The Pokémon Company revealed plans for the first-ever Pokémon GO-themed Pokémon TCG card. As for which of Pokémon GO's characters would receive the honor, it's Professor Willow. Today, The Pokémon Company has released the official card art for Professor Willow, as well as where and how you can add this card to your collection. Plus, given the Pokémon GO connection, these cards will have something extra special connecting them to the mobile game.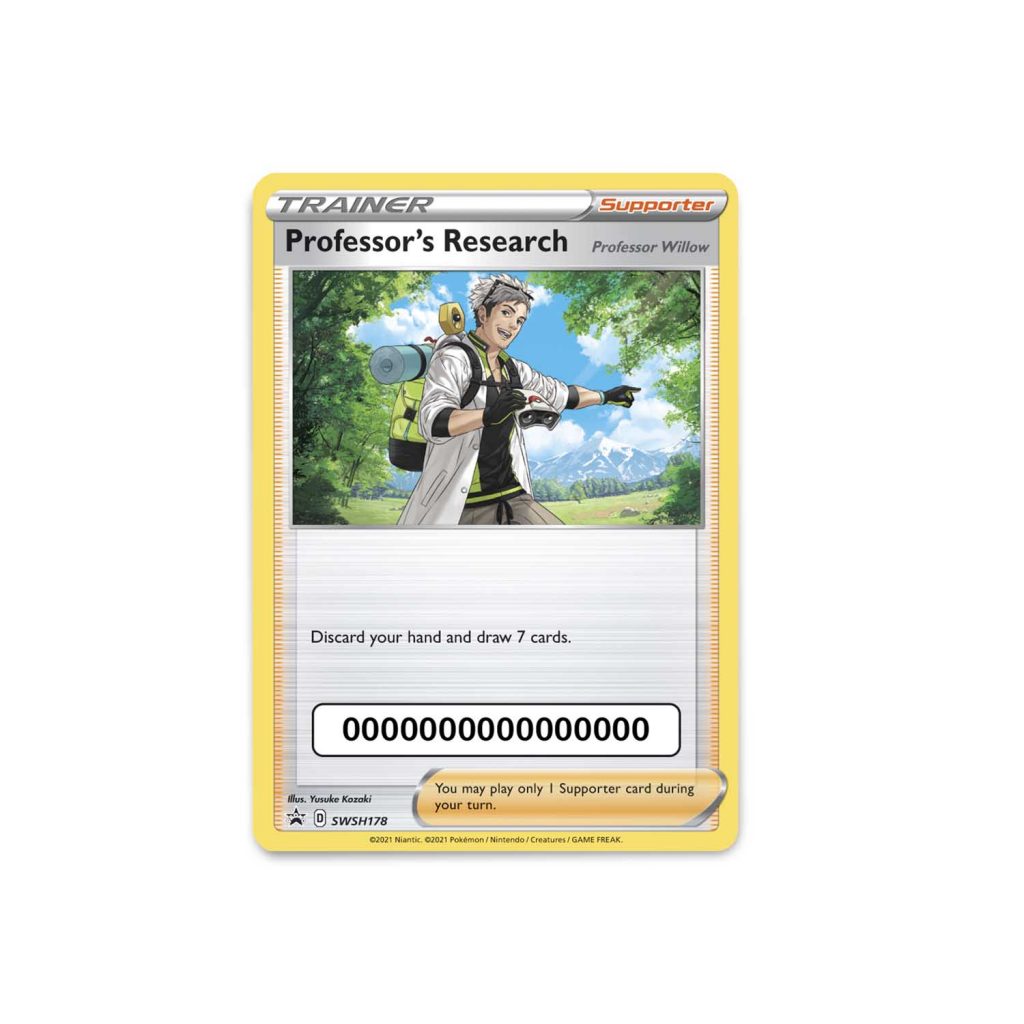 See that code in the card's description? That's a placeholder for a code that can be redeemed in Pokémon GO! According to the official Pokémon GO blog, "[t]his card will also have a special promotional code that isn't printed on regular Pokémon TCG cards. Using this code will allow you to partake in Special Research in Pokémon GO, where you'll able to encounter the Mythical Pokémon Meltan and earn items that can be useful on your journey!"
Now, for how this card will be distributed, there are two ways to get the Professor's Research (Professor Willow) trainer card! Currently, if you order any Pokémon GO-themed item from Pokémon Center, the card will automatically be added to your order while supplies last. What timing as the official Pokémon GO Fest 2021 T-shirt is now available to purchase for $24.99 on the site.

The second opportunity to get the card is to earn it through Pokémon League events. According to the blog post on the official Pokémon site:
Starting soon, Trainers who complete research in Pokémon GO and tasks at Pokémon League events will also receive Professor Willow's card while supplies last. Keep an eye out for future announcements about Professor Willow's card giveaway. Pokémon League events are still paused, so check back for more information about when they will resume.
Niantic has yet to post all details of the special event tied to the card, but we'll keep an eye out for it when it's announced summer!
Leave a Comment