Arcade1Up already saw fit to get their E3 off to a good start with the return of The Simpsons Arcade Game. It's not the only one, though, as three more classic cabs are getting the repro treatment from them soon. Kicking things off is another fan favorite four-player game from Konami.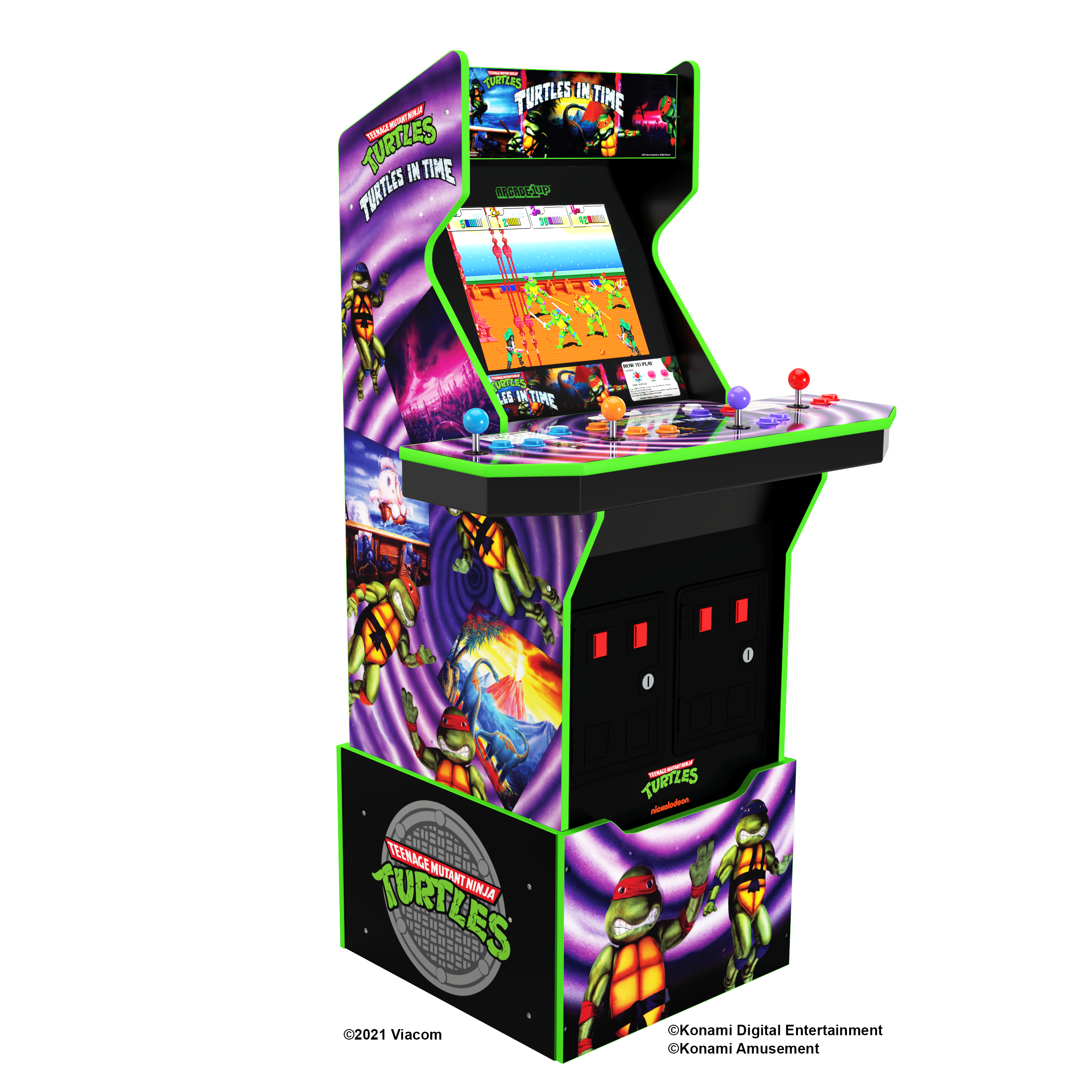 The Turtles in Time Home Arcade Machine brings back the 1991 beat 'em up as its marquee title, though like Arcade1Up's previous TMNT machine it'll also include the 1989 Teenage Mutant Ninja Turtles game. Pre-orders for this familiar duo in a new cab will open on July 1st.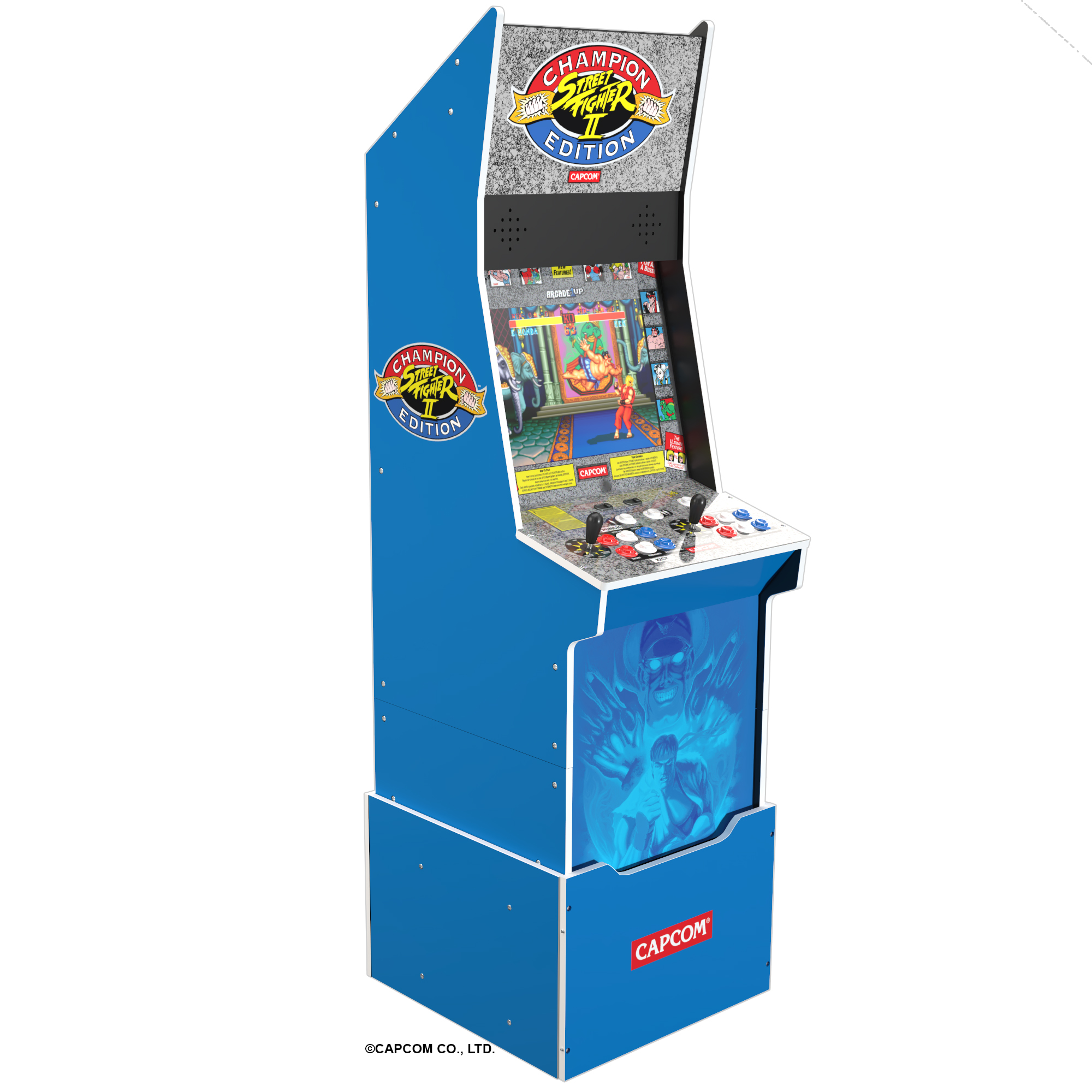 If you prefer your games more head-to-head, you can look forward to the Street Fighter II Big Blue Arcade Machine made in partnership with Capcom. And big is right, as this tribute to the Championship Edition edition is their tallest yet at 67.5". A dozen games are included, and though a fourth of them are SFII variations it's still a good assortment of titles, particularly if you're a Darkstalkers fan hungry for the night to return. It too will be pre-orderable starting July 1st.
Street Fighter II: Championship Edition
Street Fighter II': Hyper Fighting
Super Street Fighter II Turbo
Super Puzzle Fighter II Turbo
Darkstalkers
Night Warriors: Darkstalkers' Revenge
Darkstalkers 3
Saturday Night Slam Masters
Knights of the Round
Eco Fighters
Capcom Sports Club
Muscle Bomber

Duo
Last up is yet another Namco Arcade collection, though this one is actually on an arcade cabinet. The Ms. Pac-Man/Galaga Class of '81 Arcade Machine will also have a dozen titles, spanning various years despite its name. That said, it is the perfect way to celebrate the 40th anniversary of its main attractions. Unlike the others it's all single player here, but there's a heavy dose of nostalgia for me personally on this particular, familiar design. Its pre-order period will begin a bit later, in August.
Ms. Pac-Man
Galaga
Galaga '88
Galaxian
Dig Dug
Dig Dug II
Mappy
Rally-X
Rolling Thunder
Rompers
Tower of Druaga
King and Balloon
Leave a Comment