It seems like a lifetime ago that Dragalia Lost introduced the two androids, Laxi and Mascula, in chapter 11 of the main story, and in all that time, only Laxi has been playable. That changed today with the launch of this month's Gala Dragalia, introducing Mascula as a Blade-wielding, Water-attuned adventurer. Mascula has a new body thanks to Chelle's help, and he's ready to fight alongside the crew of the Halidom.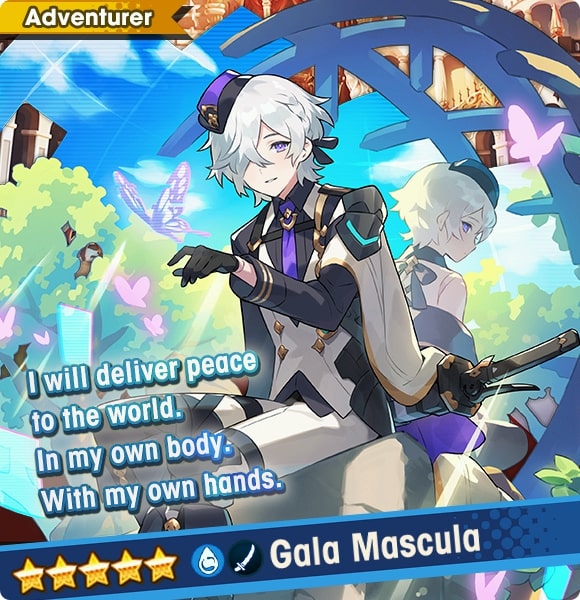 This Gala Dragalia also brings with it another new alternate version of Sarisse, this time-wielding a Manacaster of the Close Range variety. The new Sharpshooter Sarisse is seen in the latest Dragalia Lost event, The Children of Yggdrasil, and is decked out in all new gear — and much like Mascula, is a Water-attuned adventurer.
Gala Dragalia runs until June 2nd at 10:59 p.m. PT, so make sure you take this chance to summon for Mascula and Sharpshooter Sarisse!
Leave a Comment