It was previously revealed that Capcom's Cafe in Saitama, Japan would be getting an Ace Attorney makeover for the summer, but now we actually have an idea of what's on the menu. Take a look at the scrumptious goods on sale, including:
1. "Hold it!" Curry (1,738 yen) – A plate of curry based on Phoenix Wright's infamous pink sweater, in the shape of a heart atop a "Hold it!" (くらえ!) plate. If you pay an extra 3,000 yen you can take the plate home.

2. Edgeworth and Steel Samurai Taco Plate (1,958 yen) – You can wrap tacos up in tortillas featuring the Steel Samurai's visage, which is absolutely something Edgeworth would do.

3. Godot's Cafe Coffee Break Set (1,408 yen) – Heh… the bitterness of coffee jelly… along with refreshing biscotti and chocolate as dark as the depths… (actual coffee not included).

4. Franziska von Karma Blue Hawaii Parfait (1,408 yen) – A perfect parfait for a perfect prosecutor, representing her color scheme perfectly.

5. Maya Fey's festival drink with chocolate banana (880 yen) – A drink based on Maya's yukata in the art for the occasion. Surprisingly does not come with ramen/burgers.

6. Fruity Apollo Justice sangria (880 yen) – A fruity drink for a fruity lad, this non-alcoholic sangria is sure to give you Chords of Steel* (*Disclaimer: Added by the author of this article and not the press release.)

7. Klavier Gavin's Rock Soda (880 yen) – Rock and roll with this similarly fruity non-alcoholic cocktail, which includes a refill bottle. Achtung, baby!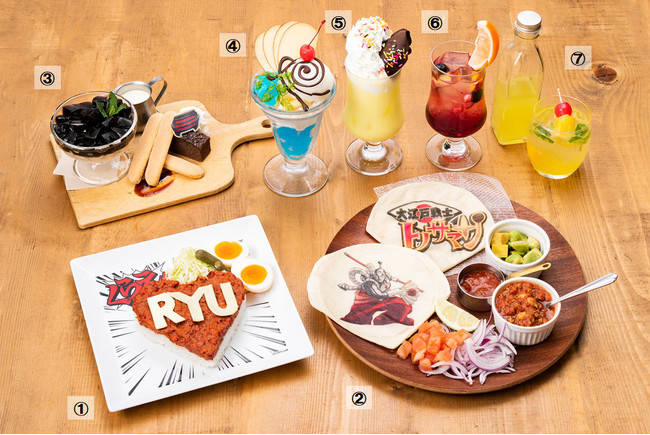 While the lack of Gumshoe representation is displeasing, the rest of the goods seem scrumptious enough to offer a pass. You'll get to take home the placemat it's all served on, and if you order a drink it'll come with one of ten different coasters. Order more than 3,000 yen worth of food and you can take home a randomized postcard with one of the characters on it!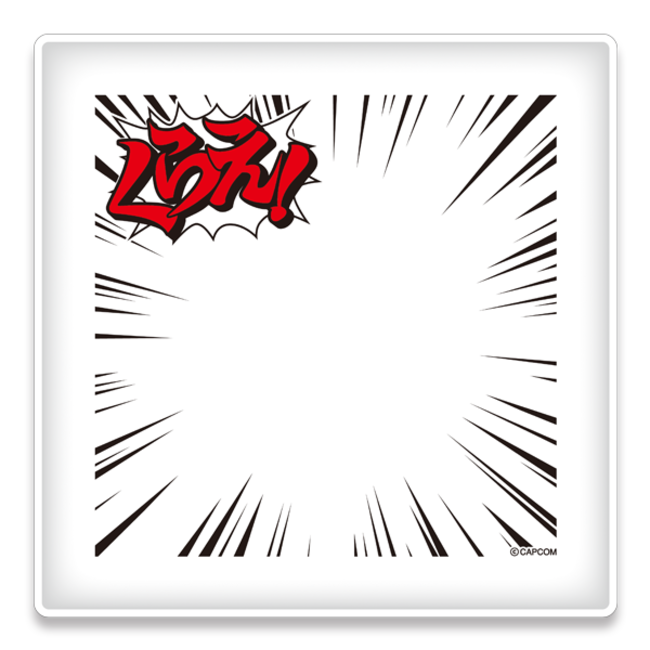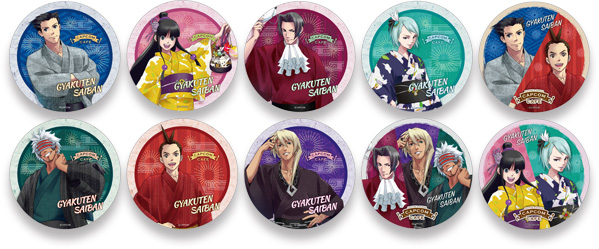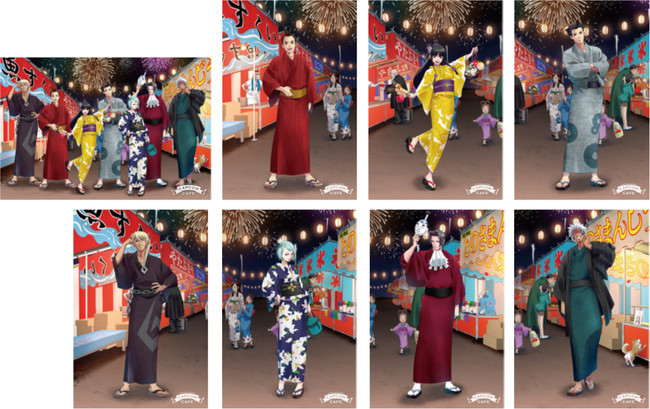 The café is running from May 21st through July 8th.
Leave a Comment