Following last year's adorable PC Pikachu Cushion, Premium Bandai now has another new stuffed Pokémon rodent to keep you company during those lengthy sessions at your computer desk.
The PC Morpeko Cushion includes three pieces: two Morpeko plushes (one in its Fully Belly form, and another in its Hangry form) and an armrest. The set is designed so that you can place and use each piece in various ways depending on whatever feels most comfortable. The Morpeko plushes are 52 cm in width, 47 cm in length, and 21 cm in depth. The armrest is similar to the one included in the PC Pikachu cushion with its keyboard design, though this one features artwork of Morpeko and other rodent-like Pokémon.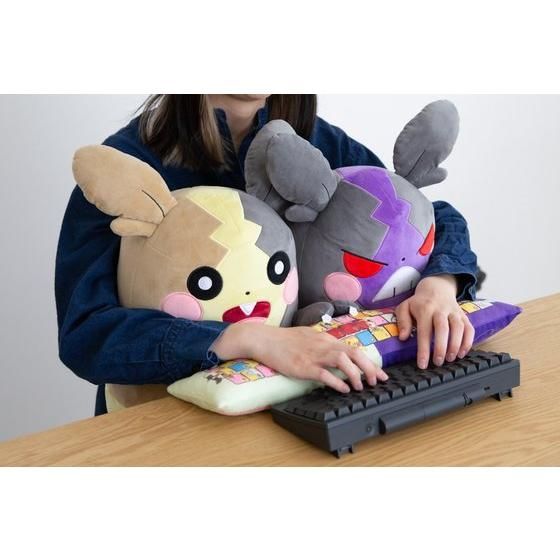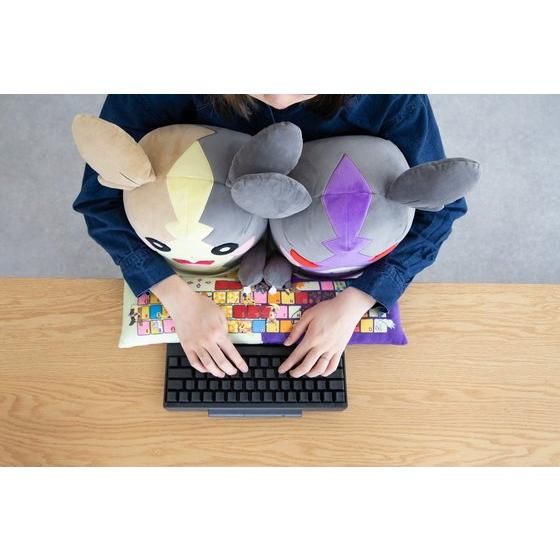 The PC Morpeko Cushion is available to pre-order now for 6,820 yen (around $62.50 / £44.20) and will ship in August 2021. For those outside Japan, you can check out Premium Bandai's International Delivery Service guide for information about international shipping.
Leave a Comment