Nintendo is offering plenty of Mother's Day cheer with its redeemable, printable Animal Crossing: New Horizons coupons on My Nintendo, but if you're short on Platinum Points or if Mario simply appeals to your family more, you're in luck as Play Nintendo also has a cute pop-up card that users can print out and craft for free.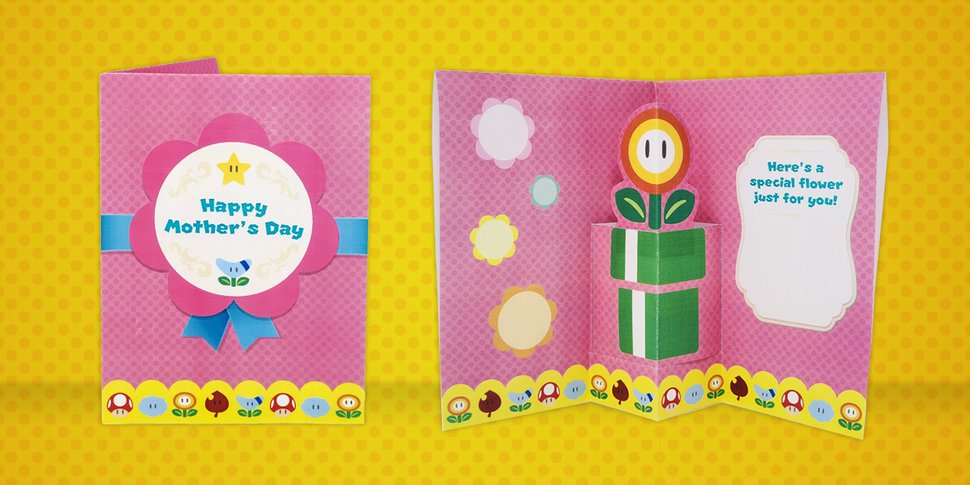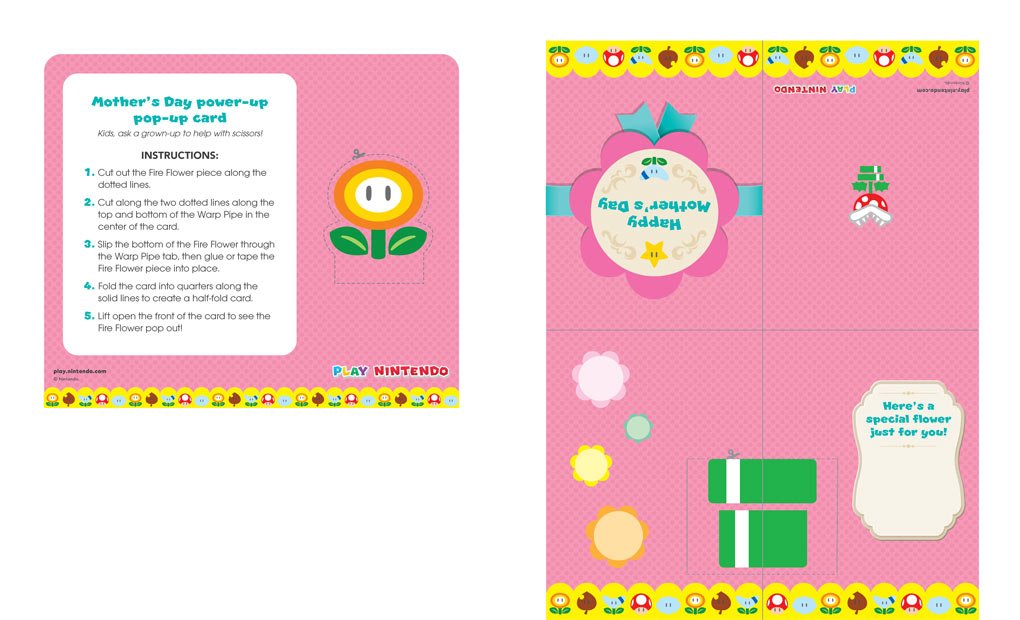 The card features many recognizable Super Mario power-ups inside and out, including Power Stars, Boomerang Flowers, Mushrooms, and more; and when assembled correctly, a giant Fire Flower will pop out as the recipient opens the card. The page says you'll need sturdy paper (such as cardstock), glue or tape, and scissors in order to make the card, and instructions are included in the print-out sheets.
Mother's Day is this Sunday, May 9th, so don't dawdle. We hope all the Nintendo-loving moms out there have a lovely day!
Leave a Comment