The majority of Pokémon to come to Build-A-Bear hail from the first generation, bringing some warm and fuzzy nostalgia to fans and families. That's always welcome, but what if you're after something a little newer? A little more contemporary?
Well, we've got good news, especially for that "warm" part!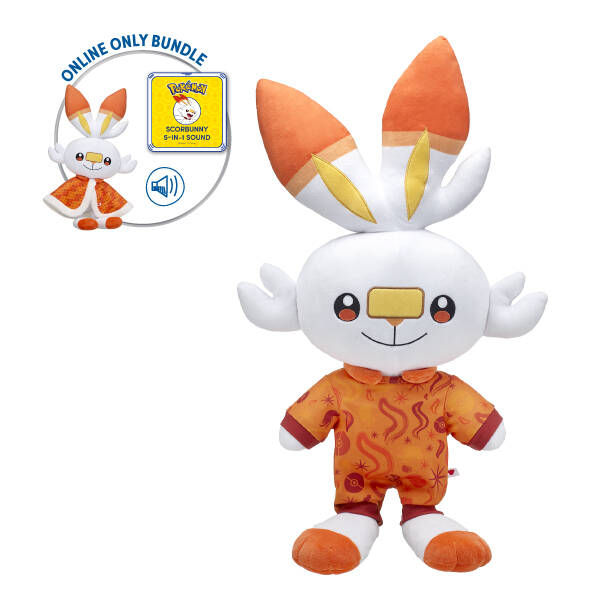 Sprinting all the way from Galar is the Fire-type starter, Scorbunny! It's here in all its hot-footed glory, with two new accessories and the expected 5-in-1 sound chip. Scorbunny's coming in hot with a toasty looking sleeper, and a cape worthy of any up and coming champion of the Galar League.
The Online Exclusive Scorbunny Bundle gets you all of this for $61. Each piece can also be picked up on their own, all available to order now.

Leave a Comment