In 2009, former video game publisher THQ had a very interesting way of promoting its otherwise unremarkable vaporware Wii title Big Family Games. The company decided to send the Queen of England a 24-karat, gold-plated Wii console along with a golden Wii Remote and Nunchuck as well as a copy of the game. The royal family does not accept gifts, however, which left the actual whereabouts of the item unknown for a long time. A decade later in 2019, Chris Bratt, host of YouTube group People Make Games, investigated the whereabouts of the one-of-a-kind console and discovered that it had wound up in the hands of a collector by the name of Donny.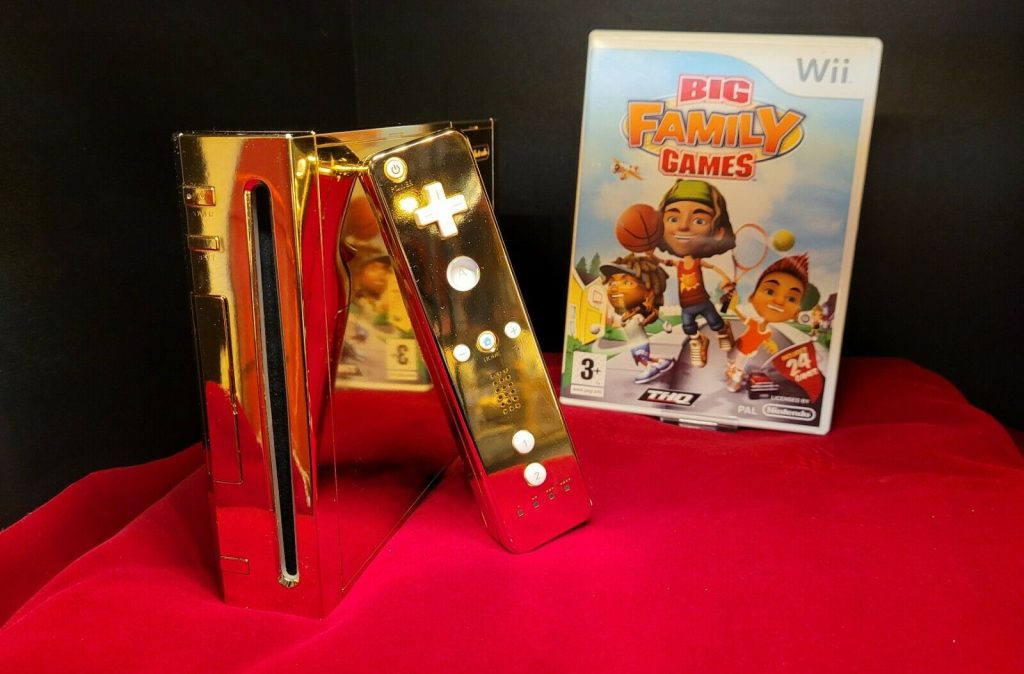 Donny is currently still in possession of the golden Wii, but not for long. He has recently listed the rare system on eBay with a fixed "Buy It Now" price of $300,000. In an interview on Console Variations — a console database website of which Donny is a founder — the collector reveals how he came to the decision.
The reason why I am selling it is simple: Moving on with life

I've been in one place for my whole life, it's time to get my own place. At times it has been difficult for me to have free time or relax. Lately it's all CV and my daily job. When I come home, I don't get to spend a lot of "me time" so I would like to take the step and move on.
Donny was also asked if he ever imagined himself selling the item back when he obtained it.
My family was never very healthy financially, so money was always needed. I never wanted to sell it; however, I was always curious how much someone could give for it. I wanted to keep it with me just in case I'll open my museum.

I started talking to people about moving forward, and they told me nothing lasts forever. I'm the type who is attached to things in a way that I find it hard to let them go. So selling the Wii will also help me move forward in this respect.
The listing describes the system as being in "in working condition" with 3.2E firmware and a "THQ" username. Due to some wear on the Wii Remote, it is speculated that "it was actually used at one point" in the console's history.
Finally, Donny also teases in the listing that "the console will also be highlighted in a documentary as well," which will be "announced later this year."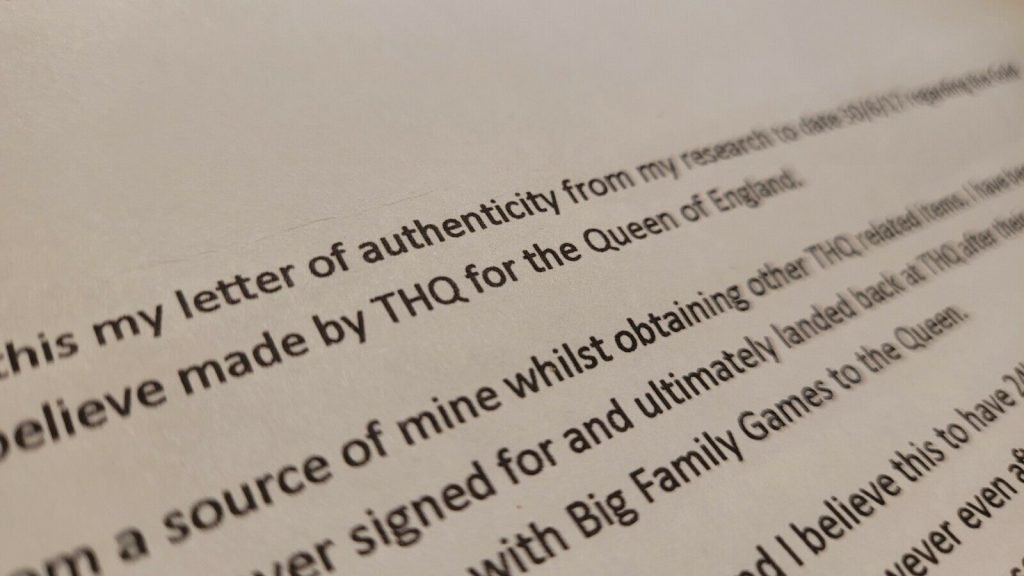 Leave a Comment