When First 4 Figures teased their upcoming Kirby and the Goal Door PVC Statue I was a little surprised. Not because I feared they wouldn't put together something iconic for the series (as they've handled Kirby statues in the past), but because they were being a bit secretive about the whole thing. Now we have a full look, and I can confirm the wait and buildup were definitely worth it.
Pre-orders for our Kirby™ – Kirby and the Goal Door PVC statue are NOW OPEN! Take advantage of our EARLY BIRD OFFER and save 10 USD by placing your orders before 12 May 2021, 4:00 PM HKT! Don't miss out on this limited-time offer! https://t.co/tZI8uCsfxF pic.twitter.com/RohJ2SaY6o

— First 4 Figures (@First4Figures) April 27, 2021
As shown in the Kirby and Goal Door launch stream, the exclusive version of this statue has both motion and music features! By tapping a flower on the base, Kirby will give a little twirl as if celebrating another stage cleared. Tapping a different flower will play the jingle from completing the Goal Game, also heard as the Kirby series fanfare in Super Smash Bros. They're great, extra details for what would've otherwise been just a (very cute) statue.
You can pre-order the Kirby and the Goal Door statue now, and at a lower early bird rate. For the next two weeks the cost will be cut by $10, letting you pick this one up for $99.99 until May 12th. After that he'll be going for $109.99 before shipping, with a planned release date in Q3 of 2021.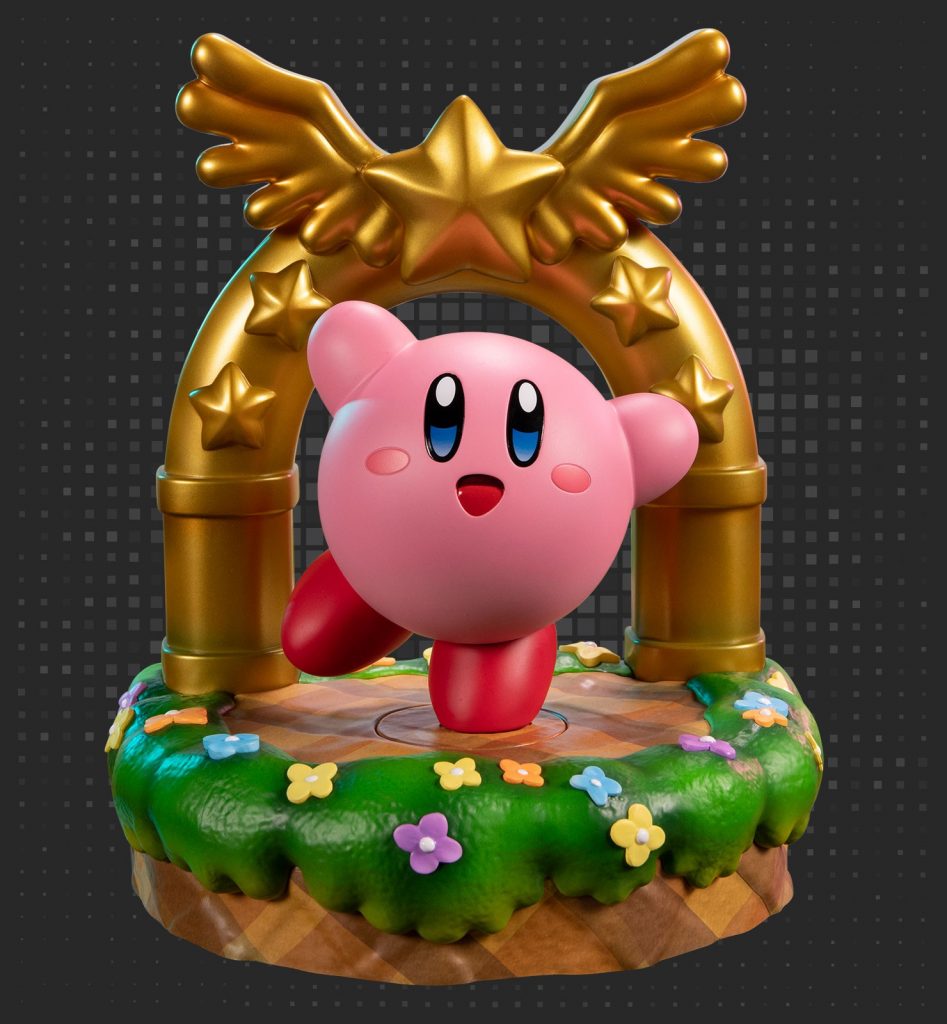 Leave a Comment