When Build-A-Bear released opened orders for its Animal Crossing collection earlier this month it was quite the event, with plenty of fans scrambling to get in their orders for the adorable Isabelle and Tom Nook plushes.
Thankfully, a second round of orders will be opening tomorrow, April 27th. You'll be able to enter the virtual pre-waiting room at 9:30 a.m. CT to be randomly assigned a place in the queue at 10 a.m. CT.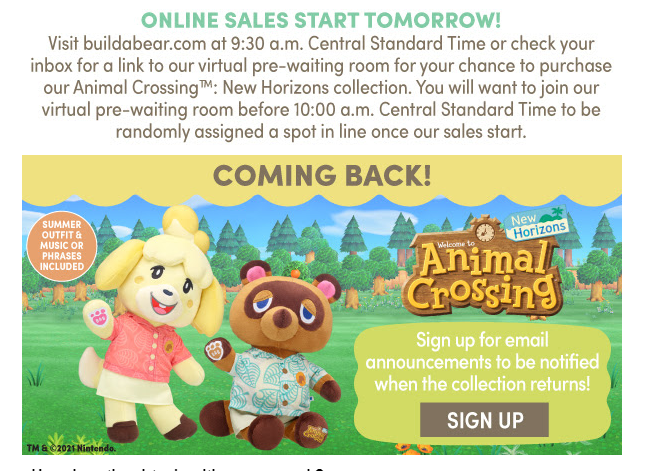 If you're eager to add them to your collection, be sure to check our Twitter feed for updates!

Leave a Comment