There are a variety of prehistoric creatures in the world of Pokémon, with ancient beasts such as Aerodactyl, Lileep, and Tyrunt able to be revived through discovered fossils in various games. A franchise focused on exploring new species is a perfect match for making real-life paleontology study more fun, which is just what the Pokémon Fossil Museum is aiming for, as reported by Siliconera.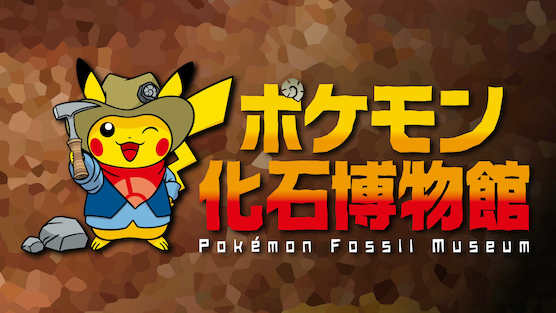 The Pokémon Company, Tokyo's National Museum of Nature and Science, and Mikasa City Museum have teamed up to make this traveling exhibit. Excavator Pikachu is here to assist in showing off the Pokémon series' fossil Pokémon and their real-world (yet extinct) counterparts.
According to a press release, the event will travel across Japan, with the first exhibit appearing at Mikasa City Museum in Hokkaido from July 4th until September 20th, 2021. Further exhibits are listed below, with more specific dates to be confirmed later:
Shimane (Autumn 2021):

Shimane Prefectural Nature Museum of Mt. Sanbe

Tokyo (Spring 2022):

National Science Museum

Aichi (Summer 2022):

Toyohashi City Museum of Natural History
There was also an official press conference for the announcement which included an appearance from Excavator Pikachu. Luckily, images and video of him and his brand new outfit has been shared on Twitter.
本日行われた記者発表会では、発掘ピカチュウもお手伝いにきてくれました😊💛

本展示は、人気ゲーム『ポケットモンスター』シリーズに登場するカセキ・カセキポケモンと、私たちの世界で見つかる化石・古生物をテーマにしています🦖✨
発掘ピカチュウと一緒に「かせき」をじっくり観察してみよう🔍 pic.twitter.com/FMFW40wgQx

— かはく【国立科学博物館公式】 (@museum_kahaku) April 20, 2021
礼儀正しい発掘ピカチュウちゃん🥰
記者発表会の様子をお届け🎥https://t.co/IuicNZD6bj#ポケモン化石博物館 #発掘ピカチュウ pic.twitter.com/JczZkhLh1R

— ポケモンだいすきクラブ編集部【公式】 (@pokemon_pdc) April 20, 2021
For those who will be in Japan, you can check out the Pokémon Fossil Museum for yourself by making a reservation online in advance.
Leave a Comment