In partnership with the Niantic Sustainability Campaign, trainers playing Pokémon GO will soon be able to earn in-game rewards through completing activities set in both the digital and real world. From Tuesday, April 20, 2021, 10:00 a.m. to Sunday, April 25, 2021, 8:00 p.m. local time Pokémon GO players can begin participating in the latest nature-benefiting event. Whether it is planting a tree, completing community service, or cleaning up local litter in a park Niantic is providing plenty of ways to both help players and the world itself through their newest campaign!
With a complete nature theme at the helm, Grimer, Drilbur, Trubbish, and Ferroseed spawn rates will drastically increase during the event's five-day period while Diglett, Tangela, Goldeen, Budew, Cherubi, Finneon, and Drilbur will be hatching from 5 km eggs. Additionally, Binacle, the two-handed sixth generation Pokémon resembling a goose barnacle, will be making its grand debut in-game. Not only will Binacle be catchable in the wild, but it will also be appearing in raid battles alongside Vileplume, Alolan Exeggutor, and Trubbish.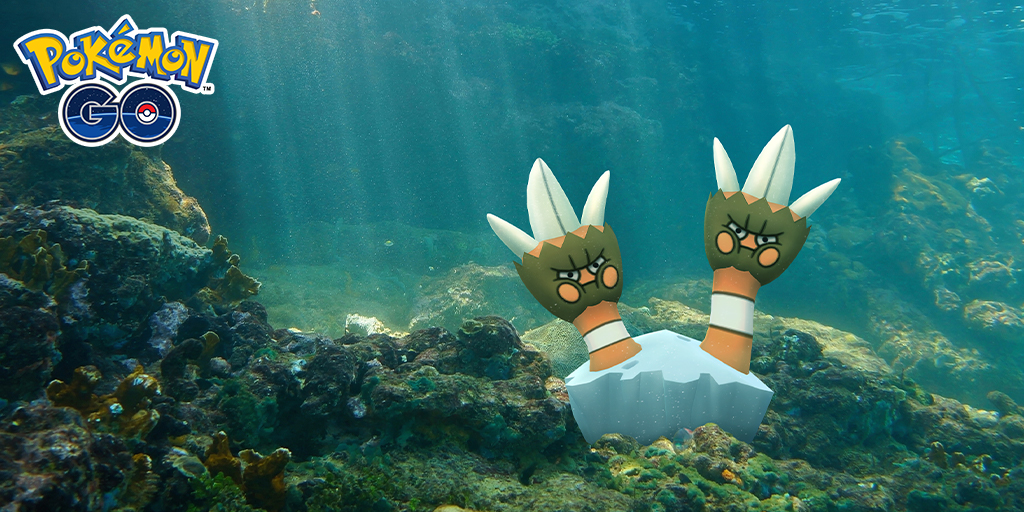 As goes the usual with any Pokémon GO event though, new event-exclusive Field Research and Timed Research will be available from the get-go. Players who complete the upcoming event-exclusive Field Research can look forward to catching Cottonee, Chespin, Binacle, and more. On top of a free Sustainability Week T-shirt avatar item that will be available in the shop, players who participate in enacting Niantic's list of real-world events will be able to receive the following rewards.
Tier 1(2,500 activations): Five-star raids will appear more often.
Tier 2 (5,000 activations): A free bundle containing three Remote Raid Passes will be available in the shop. The rewards from Tier 1 will remain active.
Tier 3 (10,000 activations): A 2× Catch XP bonus will be live. The rewards from Tiers 1 and 2 will remain active.
For those interested in gaining the rewards listed above during their available time frame, players can read up on the following Niantic Sustainability Campaign guide to learn how exactly they can receive their benefits for participating in the event through various social media platforms. When Niantic releases more future Pokémon GO updates we will of course be sure to let you all know!

Leave a Comment