Update: Here's your first look at Isabelle and Tom Nook Build-A-Bear plushes! More details soon!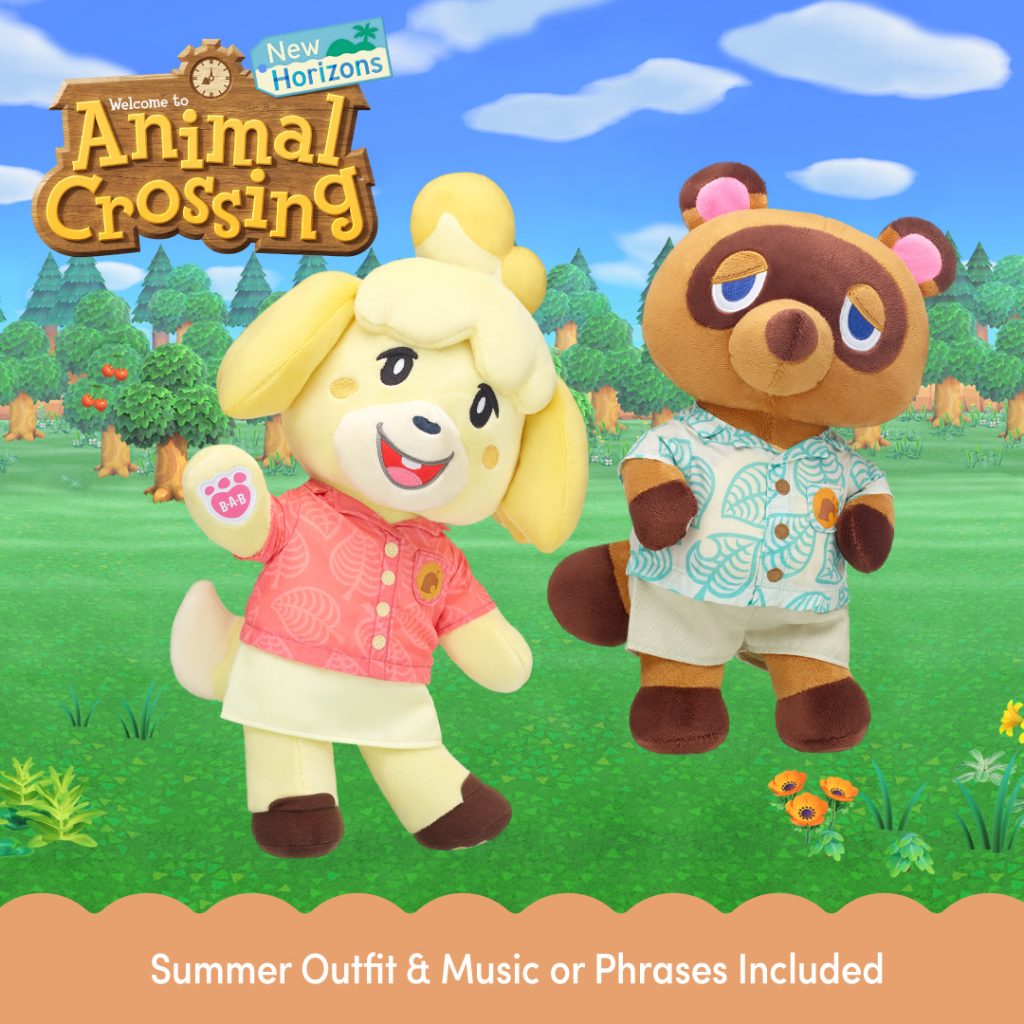 They're almost here! Build-A-Bear's Animal Crossing: New Horizons collection, which was announced last month, finally has a launch date and it's tomorrow, Tuesday, April 6th!
Nintendo of America and Build-A-Bear sent out tweets today announcing the release as well as some details. Nintendo of America's tweet reminds those who are interested should sign-up for Build-A-Bear's e-mail list to be notified when the collection launches. Build-A-Bear's tweet, on the other hand, is a bit more specific!
TOMORROW! Get ready to create and customize with our new @animalcrossing™: New Horizons collection! Join our waiting room starting at 9:30am CST. Collection goes live at 10am CST! Sign up for e-mail reminders here:

US: https://t.co/gw0537f2Td
UK: https://t.co/OxwqvBiIRV pic.twitter.com/SldpOrOKI1

— buildabear (@buildabear) April 5, 2021
The Animal Crossing: New Horizons collection will be available starting at 8 a.m. PT | 10 a.m. CT and an online waiting room will be open at 7:30 a.m. PT | 9:30 a.m. CT. Build-A-Bear doesn't mention the exact purpose of the waiting room, but it may be there to help keep the site going to meet demand as well as possibly act as a digital waiting line to allow only x-amount of customers at a time to purchase items from the collection.
Regardless, if you're interested in purchasing any items from this collaboration, definitely sign-up for Build-A-Bear's mailing list and set your alarms for tomorrow!
Leave a Comment