Japan's Pokémon Café and Pikachu Sweets by Pokémon Café are in the midst of celebrating their 3rd anniversary! Special menus featuring Pikachu debuted last month at Pokémon Café and Pikachu Sweets locations, yet today, the official site for these eateries has shared photos of how each location is decorated.
First, it might help to see the dishes offered during this celebration! Pokémon Café locations have added these three special items to their menu:
From left-to-right:
Chef Pikachu's Kongari Barbonara Set ~ With Bouquet Salad ~ for ¥1,848 (tax included).
Waitress Pikachu's gorgeous mango shake for ¥1,188 (tax included).
Patissier Pikachu's sweets box (with fruit and tea cakes) priced at ¥2,068 (tax included).
As for Pikachu Sweets, there are quite a few desserts and drinks to dine on during this special occasion.
From left-to-right:
Mini-cakes of Pikachu with their favorite poffins are available as a cheesecake, chocolate cake, and berry shortcake are available for ¥972 each (tax included).
Parfaits in mixed berry and caramel nut flavors are ¥864 each (tax included).
Pikachu-decorated macarons in chocolate, tea, and strawberry flavors priced at ¥702 each (tax included).
Drinks inspired by Pikachu Sweets Pikachu ♂ (lemon soda) and Pikachu ♀ (guava and sweet berry) for ¥702 each (tax included).
Pikachu Sweets Baumkuchen (a German "tree cake") styled after Pichu, Pikachu, and Raichu are ¥594 each (tax included).
Some of the desserts are available to order to go and are boxed up in some extremely cute packaging!
Luckily, plenty of the imagery used for these dishes and their packaging are present at the cafés. At Pokémon Café locations, your meal will come with a special placemat and an original clear coaster. There are multiple designs of each!
Framed illustrations of the Pikachus that work at the café have been installed, as well as display cases that show off various dishes and coasters that have been offered throughout the last three years.
Pikachu Sweets by Pokémon Café, on the other hand, has some cute photo-ops! The walls at certain locations have Pikachu Sweets and Pokémon Café Pikachus ready to cook, serve, and eat up their wonderfully "pika-pika" dishes.
Plus. there's the perfect spot to take your food photos on these special counters that feature the different Pikachu Sweets Pikachus.
When you're done with your treats and drinks, you can dispose of any trash into this Garbodor trash can!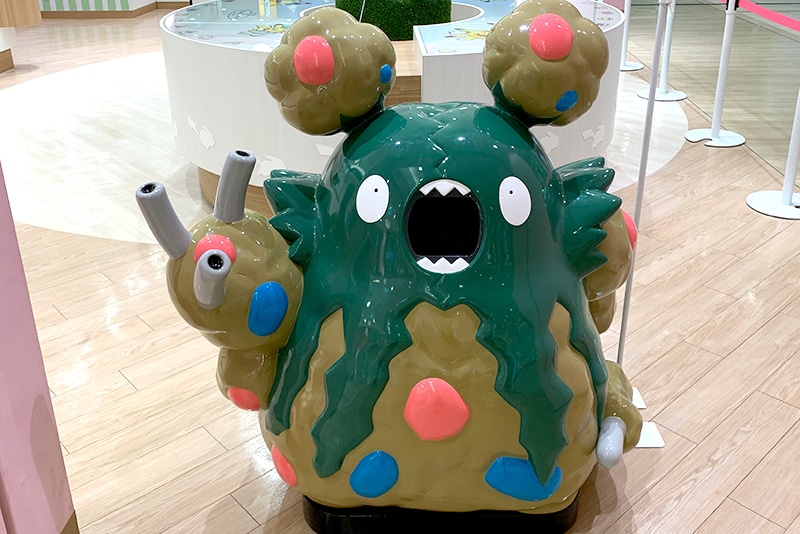 For those who are lucky enough to visit any Pokémon Café and/or Pikachu Sweets locations, these items won't be available forever! So plan a visit and celebrate their anniversary as well as Pokémon's big 25th birthday.
Leave a Comment