2020 marked a whopping 60 years since the founding of major video game developer and publisher Sega, and the company is rightfully continuing the celebrations into 2021. Among its ongoing plans is a huge new anniversary album that Sega fanatics in Japan won't want to miss.
The Sega 60th Anniversary Official Bootleg DJ Mix album, announced on Sega's official 60th-anniversary website, packs 60 iconic tracks from its expansive back catalog of games selected by Tomoya Ohtani, sound director of the Sonic series.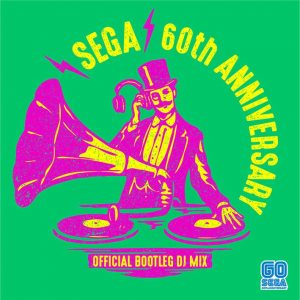 The lengthy tracklist includes songs from various series Sega has published and developed, including Sonic, Persona, Bayonetta, Streets of Rage, Yakuza, Hatsune Miku Project DIVA, Jet Set Radio, Space Channel 5, Super Monkey Ball, and many more. You can view the full tracklist on the announcement page.
Sega previously teased the opening track on Twitter:
ププププゥ~ン!!(レイヴホーン)

へ~い、この投稿ご覧の皆さん!

3/24(水)発売
『SEGA 60th Anniversary Official Bootleg DJ Mix』
収録全60曲発表ッ🤩https://t.co/0GeiUWJ4B9

さらにここでオープニングトラック動画を公開するぜ!

アーユーレディィィィィ?! #SEGA60thDJMIX pic.twitter.com/kN7HenCVsZ

— セガ公式アカウント🦔 (@SEGA_OFFICIAL) February 25, 2021
For a fuller experience, Sega also released a 21-minute video of its Sega 60th DJ Live performance at Tokyo Game Show 2020.
Sega 60th Anniversary Official Bootleg DJ Mix is available now at the Sega Store and Amazon.co.jp for ¥3,300 (approximately $30).
Leave a Comment