It's become a tradition to celebrate Kirby's birthday at the Kirby Café every April. Who wouldn't want to commemorate yet another year with Dream Land's star-soaring hero? I'm not talking just "big" anniversaries either, as here's last year's festivities for Kirby's 28th birthday.

カービィカフェからのお知らせです。
4月1日(木)より、「カービィのハッピーバースデー」フェアを開催!
期間限定のデザートメニュー「ハッピーバースデー☆カービィ」や新商品が登場します♪
●開催期間:4月1日(木)~5月9日(日)https://t.co/JAH6bfi4XI pic.twitter.com/yGXuf2YRds

— KIRBY CAFÉ / カービィカフェ (@KirbyCafeJP) March 24, 2021


For his 29th, the Kirby Café has another cake as the main attraction of Kirby's Happy Birthday Fair. Not only will this treat be available to guests from April 1st to May 9th, those who visit will also get a special birthday card as a present. New latte art and a Kirby 29th birthday coaster will also be available.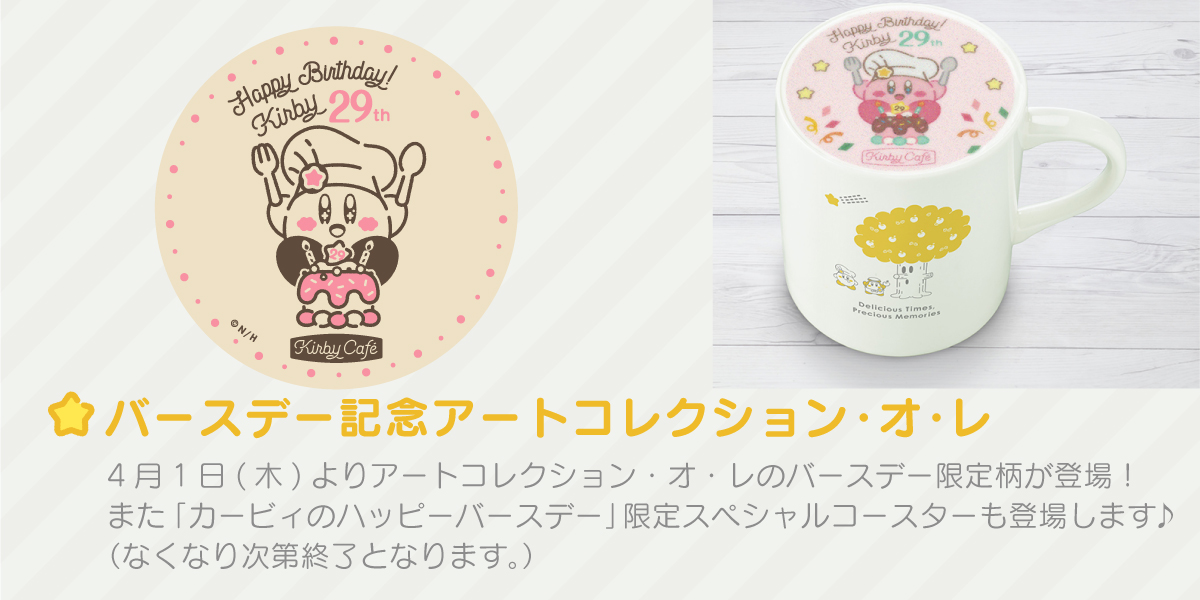 Some new Happy Birthday Kirby goods will also be available at the Kirby Café Store. These will include a small box of candies (with a sticker included) and a new can badge, all available starting April 1st.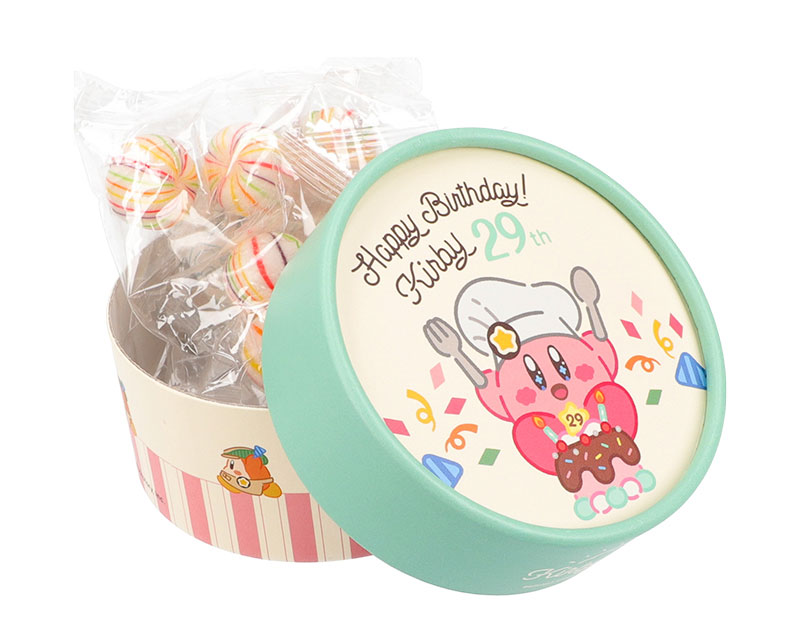 Even if travel to the Kirby Café is currently difficult, take comfort that the pink puffball's birthday is in good hands and well planned. You can celebrate it for yourself when the Kirby series' 29th anniversary officially comes on April 27th.

Leave a Comment