Update: The plush mascots are now available to pre-order at Play-Asia! Remember, you can save 5% on orders over $20 when using the code NINWIRE at checkout.
---
When Kirby comes around you know things are going to be cute. But sometimes I get blindsided by just how cute they can be, with a style I never would have expected. Case and point, the newly revealed Kirby Roly-Poly Friends mascots from Sanei.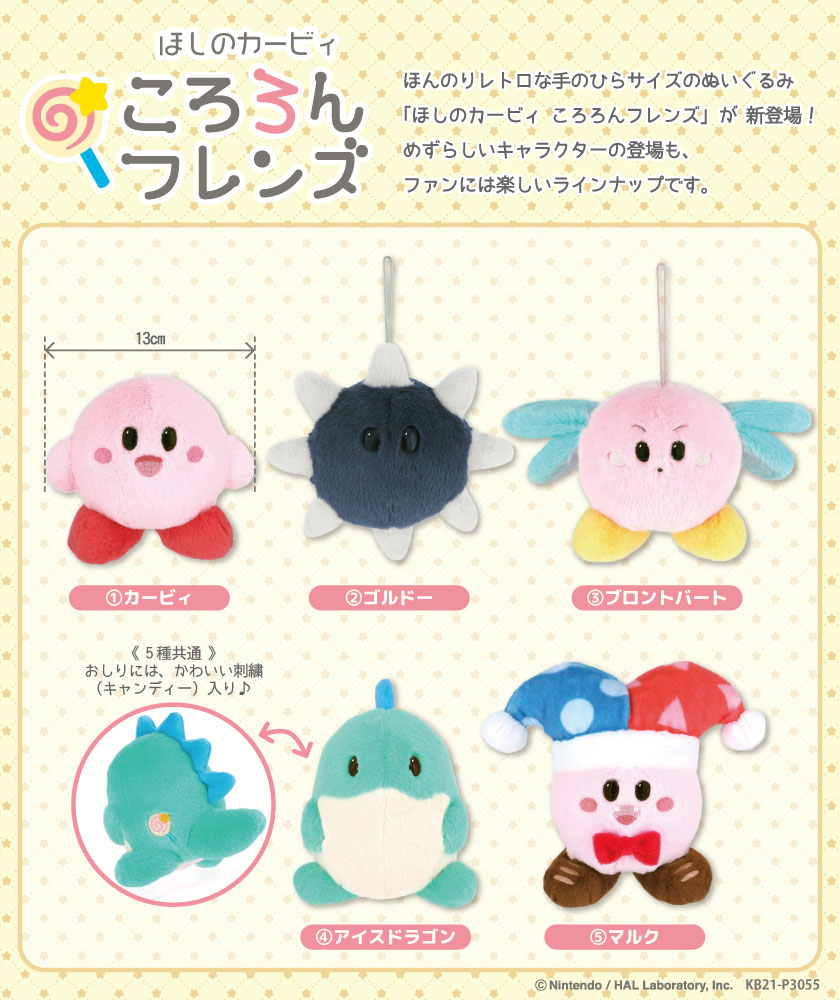 This vibe here is a little bit retro and a whole lot of adorable, with the small black eyes and minimal features. Five different plushes are on the way, featuring some seldom seen characters when it comes to goods:
Kirby
Gordo
Bronto Burt
Ice Dragon
Marx
As noted by Google Translate and shown via Ice Dragon's extra detail:
"The charm point is the embroidery of the buttocks ♪"
For said boss character that means an Invincibility Candy on their rear, though if the other four are the same or have their own designs remains to be seen.
The Kirby Roly-Poly Friends plush mascots will arrive sometime this July.

Leave a Comment