How many times will we have to shout "mama mia" before the end of the month arrives? As March 31st rapidly approaches, it seems the plumber brothers can not catch a break from their products being revoked off retail and digital shelves. Just when we all thought video game entries and Game & Watch systems were the only ones not safe from the upcoming Mushroom Kingdom doomsday, Netflix has listed that The Adventures of Super Mario Bros. 3 cartoon will be leaving their platform on the same date as well.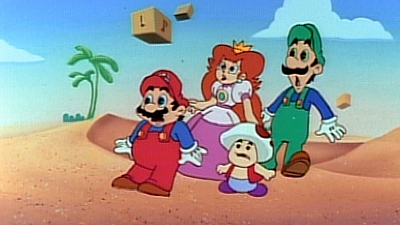 While several Mario products are indeed being delisted for purchase or disappearing permanently (Super Mario Bros. 35) on March 31st, the final date set for this additionally troubled entry in the franchise on Netflix is merely an ill-fated coincidence. The streaming giant's license for the show was set to expire around this time as The Adventures of Super Mario Bros. 3 television series has just been made available on Paramount's newest digital service Paramount Plus.
Until March 31st arrives and we discover what fate will come for some of Mario's most popular appearances of the last year, we will be sure to keep you all updated on any new updates that make the rounds regarding the 35th anniversary's ending.
Leave a Comment