As always, Yuji Okada, director of Dragalia Lost has put out an update detailing what is expected to be coming to the game in the coming month. Kicking things off is a reminder of the Divine Deception facility event, which is taking place right now. As a follow up to the Agents of the Goddess event, Divine Deception introduces the rest of the apostles and angels of the northern sect of the Church of Ilia.
Planned for release later this month is Rise of the Sinister Dominion, a new series of high-difficulty content also tied to the apostles and angels of the Church of Ilia. First up will be Lilith's Encroaching Shadow in three difficulties: Standard, Expert, and Master. The demon Lilith will only appear in Expert and above, however, and the Master difficulty will introduce a wholly new mechanic to Dragalia Lost which allows the boss to change elements mid-battle, requiring players to bring two teams to the fight rather than just one. The rewards from Rise of the Sinister Dominion will allow players to power up their Agito Weapons even further, unlocking the ability to equip even more Wyrmprints than before to their Agito Weapons.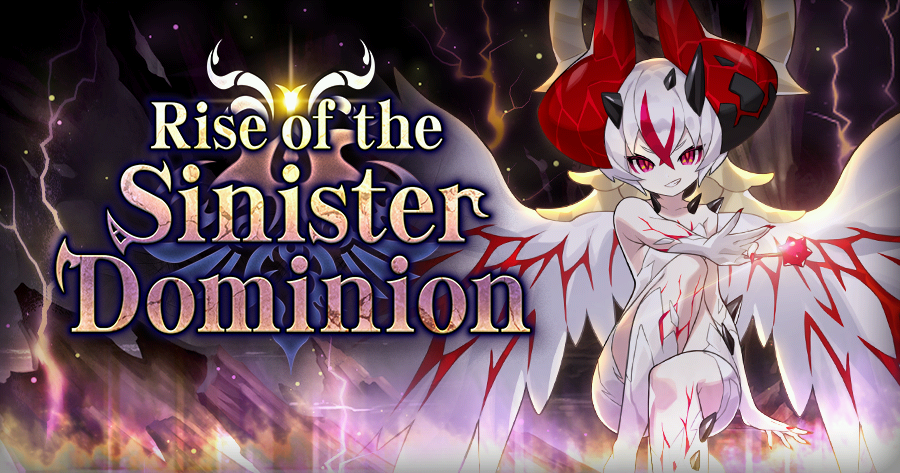 There is even more going on involving the north this month, as the next defensive event will also take place in North Grastea and feature combat androids from the region. Okada even gives us a sneak peak at one of the androids, Eirene. The second half of Chapter 18 of the main story is also coming in March, and will also take place in North Grastea, as the Prince and his friends continue heading through the forest of faeries on their way to the Faerie Kingdom.
Finally, the update mentions that Dragalia Lost's two-and-a-half year milestone is approaching on March 27th, and that information regarding celebrations of the event will be announced in an upcoming Dragalia Digest. This new Digest is also noted to feature news about additional events taking place in late March.
That's all for March's "This Month in Dragalia Lost!" The next one should be releasing on April 1st, so stay tuned for more Dragalia news.

Leave a Comment