While the Sinnoh region may have taken the spotlight for fans this last week, the home of Kyogre and Groudon is ready to hit The Pokémon Company's dedicated streaming app once again. More Pokémon: Advanced Battle episodes will be arriving on Pokémon TV this Friday.
In the eighth season of the Pokémon anime, Ash, May, Brock, and Max set out to see what the rest of generation three's homeland has to offer. As Ash and Pikachu look to conquer the final two remaining Gyms of the Hoenn region, May continues to enter Pokémon Contests before the Grand Festival can occur. Of course, as their adventures to greatness push forward the gang comes across the diabolic Team Magma and Aqua who are on the verge of awakening two of the world's most powerful Legendary Pokémon.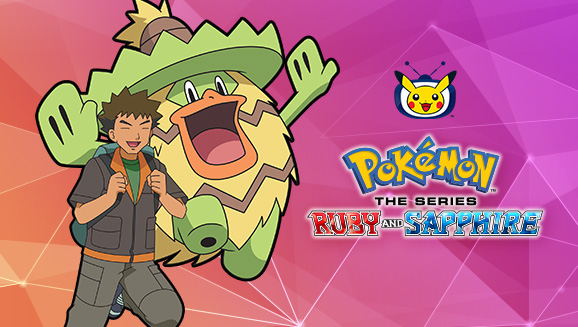 Pokémon TV is the free streaming location for all content pertaining to the Pokémon anime that follows Ash and friends across the world. For viewers interested in having the latest slew of Advance Battle episodes available wherever they go, be sure to download the Pokémon TV app on your mobile device!
Leave a Comment