Yesterday we learned Hori is planning to release a Monster Hunter Rise Split Pad Pro, aka one of our favorite Switch controller options. That's not the only accessory they've got in the works though, as some new cases will also be released alongside the game.
Two soft pouches will be released, modeled after your hunting partners. The Palico and Palimute pouches are adorable, with simple faces and even ears to really capture the appeal of these fluffy friends.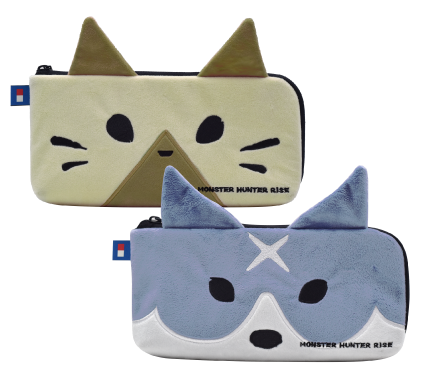 Palico and Palimute are also the stars of a different kind of case. Hori will be releasing microSD Card sets for Monster Hunter Rise, each coming with a different size memory card. The Palico version will be in red with a 64GB card, while Palimute's will be blue with a 128GB card instead. Both versions are designed to hold six Switch cartridges, and will come with a sticker set and an attachment to let a microSD card rest in the case as well.
All of these will be releasing sometime next month to coincide with Monster Hunter Rise's launch on March 26th.

Leave a Comment