Update (Wednesday, February 24th, 2021 at 1:20 p.m. PT): In less than 24 hours, the initial run of Stardew Valley: The Board Game has sold out! Eric Barone has confirmed a second print run is in the works.
The first printing of the board game is now sold out. We've been blown away by the excitement and response! We're working on getting a second printing started, and I'll let you know when there are updates.

— ConcernedApe (@ConcernedApe) February 24, 2021
---
Get ready to head into Stardew Valley and farm in an entirely new way with Stardew Valley: The Board Game, recently announced and launched by Stardew Valley's developer, Eric Barone (also known as ConcernedApe).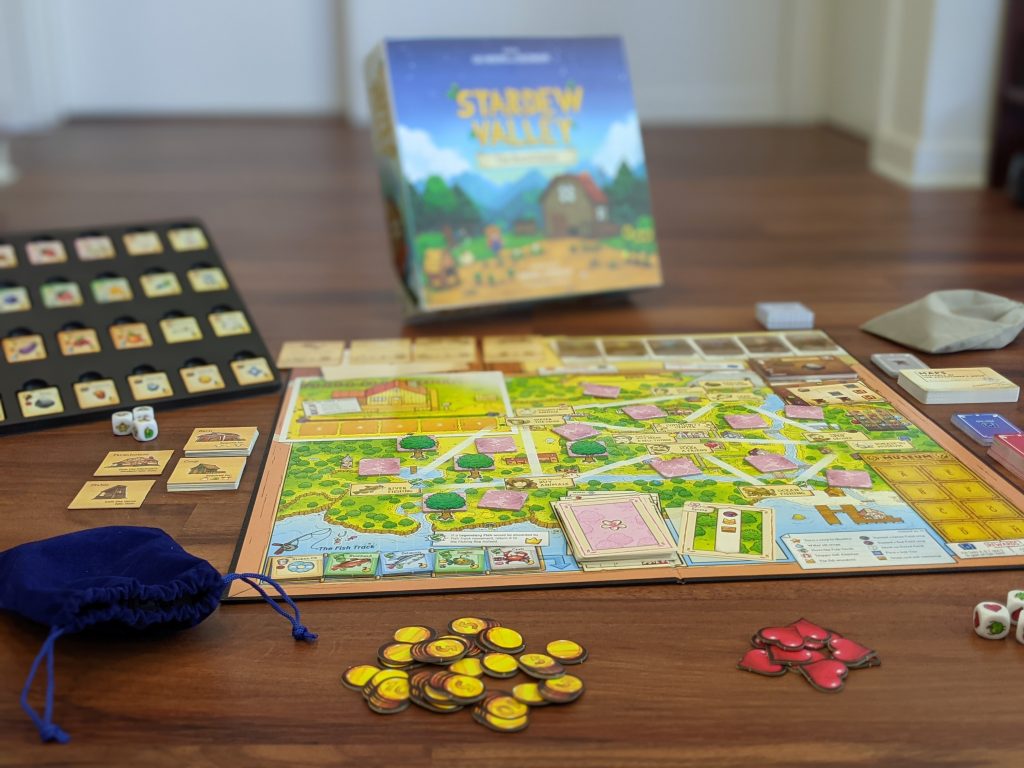 Conceived in 2018 during a co-op game of Stardew Valley between Barone and game designer Cole Medeiros, Stardew Valley: The Board Game has all of the elements of the game that has become a hit all over the world, such as mining, fishing, and of course, farming. One to four players will work together to protect the valley from the Joja Corporation by completing randomized goals and restoring the Community Center. Barone states that a standard game will have players experiencing an entire year in Stardew Valley, and will take around 45 minutes per player.
You can learn more about Stardew Valley: The Board Game previewing the rule book and visiting the official Stardew Valley shop, where the board game is available for $55, though it's currently shipping to customers only in the United States.
Leave a Comment