Update (2/24/2021): Fry's Electronics has published its statement, citing "changes in the retail industry" and "challenges posed by the Covid-19 pandemic" as reasons behind the closure.
"[Fry's] ceased regular operations and began the wind-down process on February 24, 2021," the statement reads. "It is hoped that undertaking the wind-down through this orderly process will reduce costs, avoid additional liabilities, minimize the impact on our customers, vendors, landlords and associates, and maximize the value of the Company's assets for its creditors and other stakeholders."
---
U.S. electronics retailer Fry's Electronics will soon be no more, with the company planning to shut down all its stores nationwide.
According to San Francisco Bay Area news station KRON4, Fry's is expected to announce closure information on its website tomorrow.
News about the chain's closure broke on Twitter earlier this evening, with several confirmations coming out of Reddit soon after.
Fry's Electronics, a big-box store and software retailer, was founded in 1985 and has 30 stores across the United States — mostly in California and Texas.
The chain is notable for its elaborate theming and decor, with each store having a unique interior design; for example, the Fry's Electronics in Woodland Hills, California is themed after Alice in Wonderland while the one in Phoenix, Arizona is themed after an Aztec temple.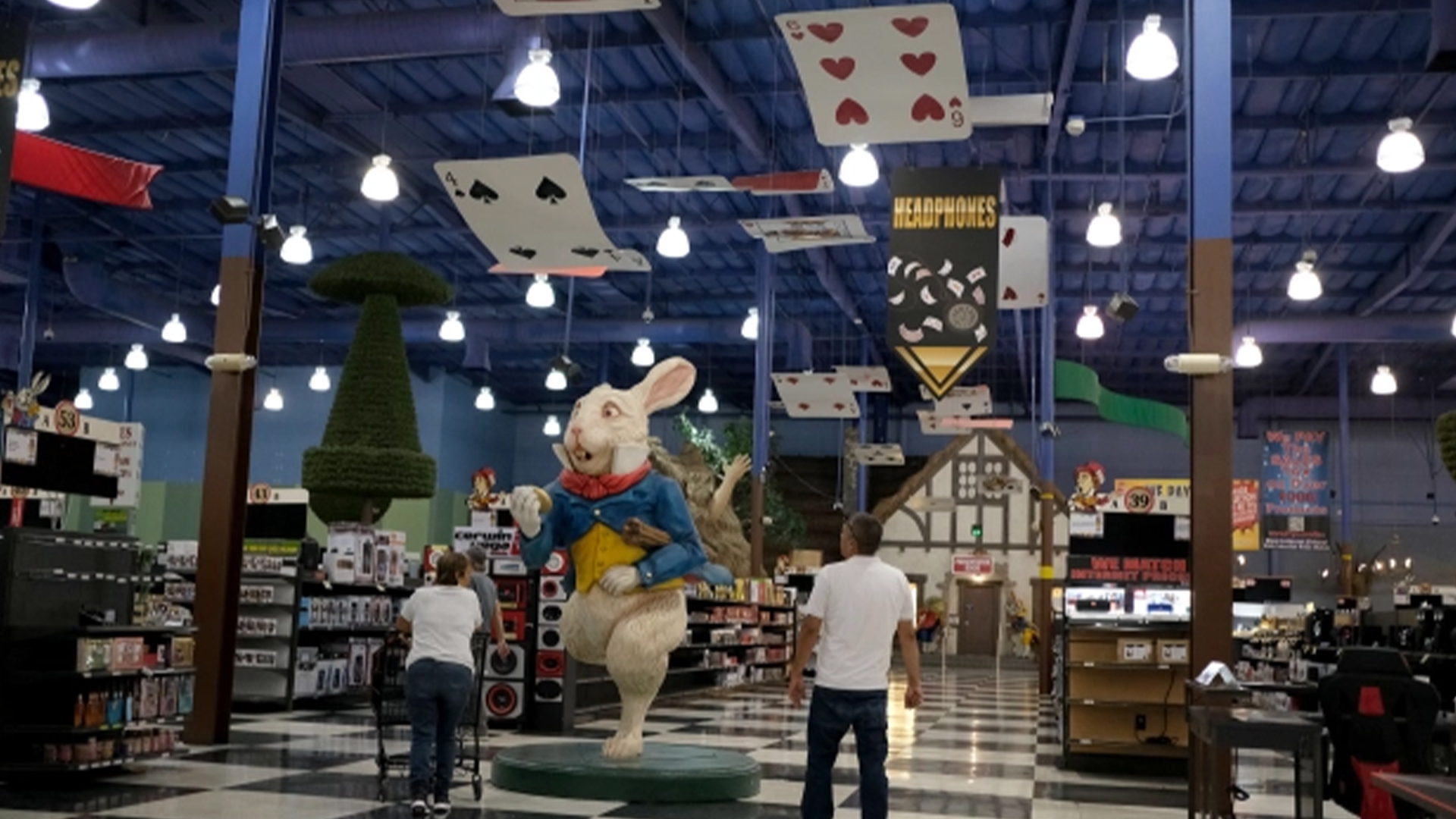 The retailer was of interest to Nintendo fans especially during the heyday of amiibo figure hunting, as Fry's stores stocked amiibo as well as video games.
Recently, the company hadn't been doing well due to a drop in business and perceived obsolescence; Fry's even shuttered four of its stores over the past two years.
What're your thoughts on the demise of Fry's Electronics? Do you have any memories of the store? Let us know in the comments!
Leave a Comment