2021 is a big year for the Pokémon franchise and The Pokémon Company has plenty of announcements, merchandise, surprises, and more in store! The Pokémon Cafés in Japan aren't being left out and will be serving up something quite sweet and fitting for the 25th anniversary.
Introducing Pikachu's Quick Attack! Sweets Plate ~ 25th Anniversary ~!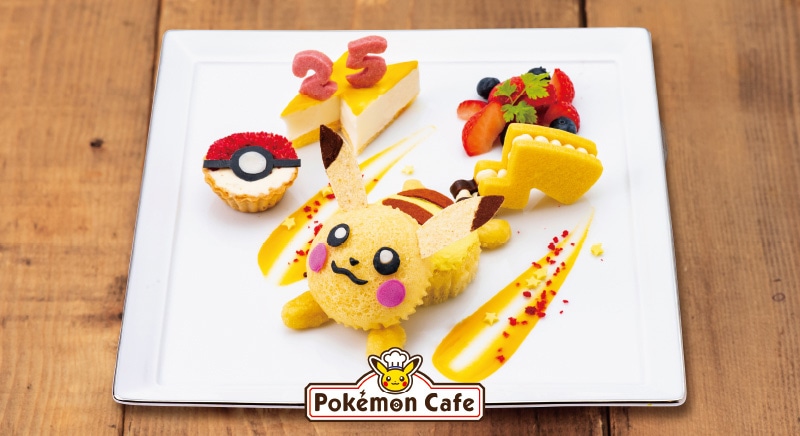 Priced at ¥2,500 (roughly $23.79 and tax included), this delicious sweets plate comes with four different desserts and fruit. One of these treats has a striking resemblance to the iconic Pokémon, Pikachu! Somehow one has appeared in the wild as a cake and is carrying out a lightning-fast quick attack!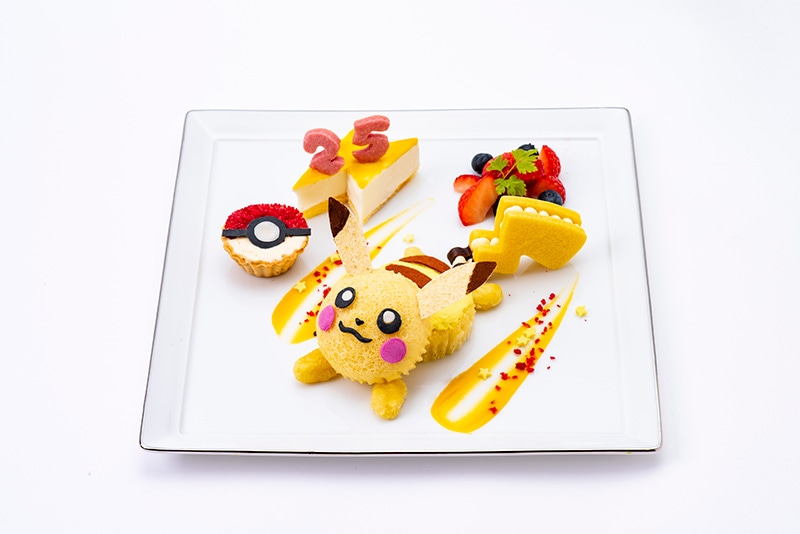 This special dish will only be available at Tokyo and Osaka's Pokémon Café locations from Saturday, February 27th (Pokémon Day) until Friday, March 12th. For all the Pokémon fans in Japan, enjoy this special menu item! … And please post photos so the rest of us Pokémon fans from around the world can live vicariously through them.
Leave a Comment