The Kingdom Hearts series is full of real-world accessory potential. Almost all of the characters wear unique jewelry and clothing which are covered in buckles and zippers that sometimes have logos within logos. Even the series' iconic weapons, the Keyblades, are adorned with dangling keychains and baubles.
It comes as no surprise, then, that jewelry makers would have plenty to pull from when creating merchandise for the franchise – enter U-Treasure. The Japan-based jeweler has a history of making themed pieces for pop culture brands such as Pokémon, Sailor Moon, and Harry Potter. The latest addition to their extensive Kingdom Hearts collection features necklaces themed after Kairi's Destiny's Embrace keyblade and Riku's Way to Dawn keyblade — each featuring a clasp themed after the respective weapon's keychain.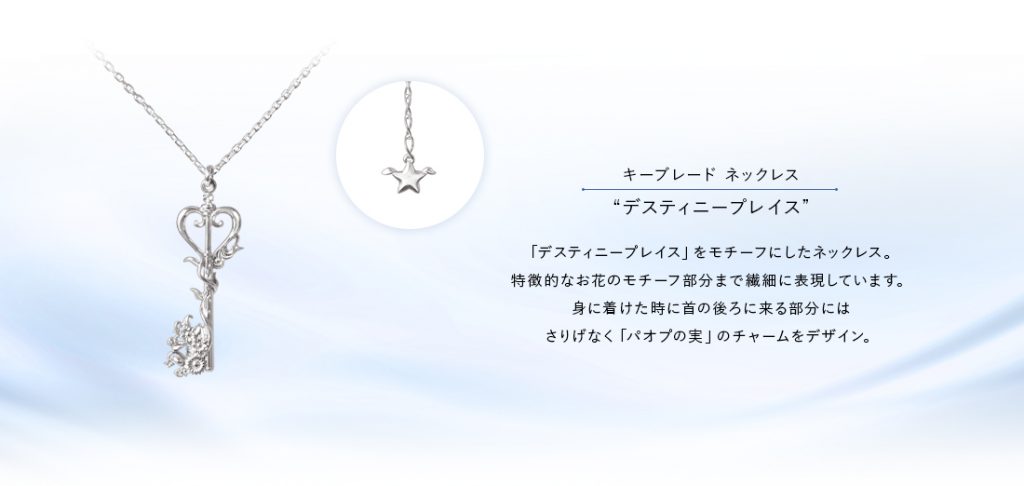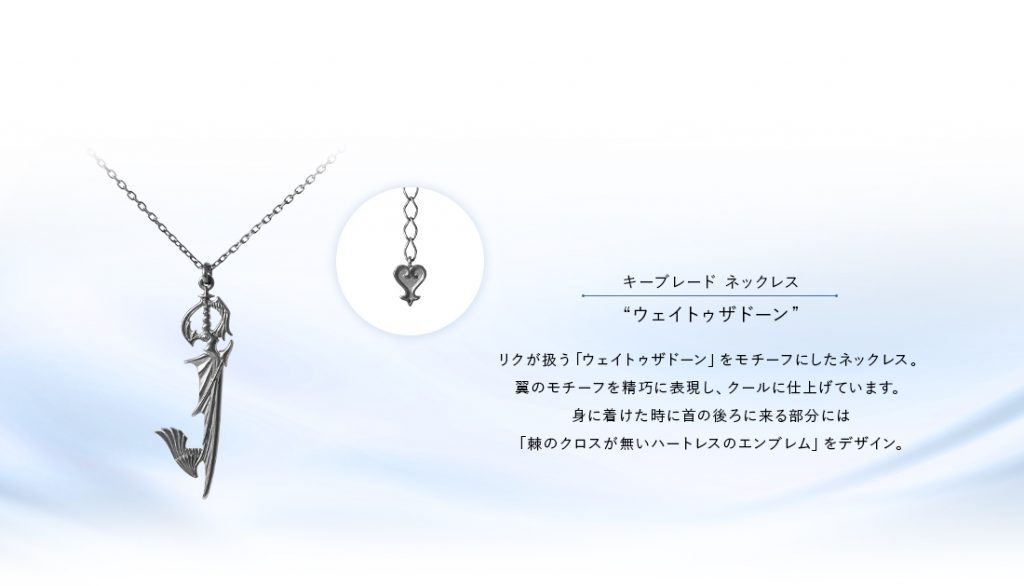 Destiny's Embrace is available in four colors — Silver, Gold, White Gold, and Pink Gold. The silver version is the least expensive at ¥15,400 (roughly $145) with the other three variants are priced at a whopping ¥104,500 (roughly $990) each!
The Way to Dawn only comes in two colors — Silver and White Gold (with black coating), which follow the same pricing scale as the Destiny's Embrace necklaces of ¥15,400 for silver and ¥104,500 for white gold.
Both necklaces are currently available to pre-order with international shipping on U-Treasure's site and are expected to begin shipping out in mid-July.
Leave a Comment