In 2005, Trainers saw the Pokémon Center's online run in Japan come to a close after nearly five years of shipping out pocket monster packages across the country. Over a decade later, The Pokémon Company finally announced the return of its fan-favorite digital store and since then a half-decade more of successful years have passed.
The Pokémon Center Online will be celebrating its 5th anniversary this month. To commemorate the occasion the store will be selling various new products themed around some of its most iconic characters and species. From sitting Pikachu and sleeping Eevee forms to tiny Mew and sad Sobble, there will be original plushes in limited quantities to purchase along with various lotteries to participate in!

Customers who purchase more than two qualifying big plushies from the selection seen above will be eligible for a special store discount. From February 16th to the 28th, purchases (3,000¥ or more) part of the Pokémon Center Online's special products will also receive souvenir zipper pouches coated with the occasion's special design featuring Pikachu, sky form Shaymin, and Shiny Charizard. On top of the bonus, packages will be shipped and special boxes (in small, medium, and large sizes) also featuring that very same design will be used while they're in stock.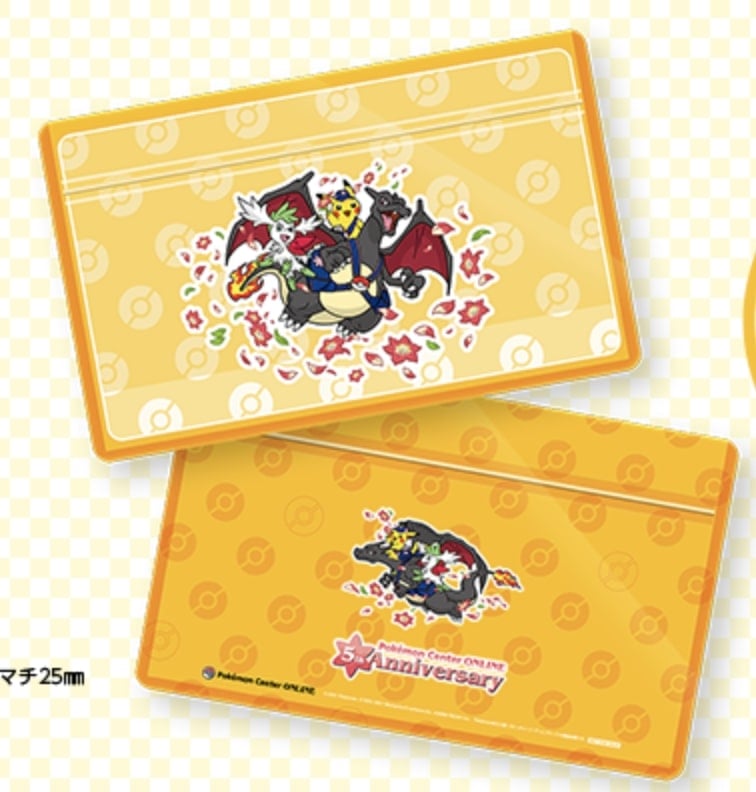 Are you in Japan and hoping to score a massive Mareep plush along with an Ash and Pikachu Nendoroid figure? You can now participate in the Pokémon Center Online's open lottery from February 12th to the 28th. For more information on the Pokémon Center Online's anniversary items, you can visit their official blog page for all the details.
If and when plans are announced for the Pokémon Center Online's anniversary in other regions we'll be sure to let you all know!
Leave a Comment