Mirror Kirby might be seldom seen, but this popular power is set to make a comeback. A new line of goods with a unique theme has been announced, and it's starring this Super Star copy ability. Mirror Kirby's not alone though, as six familiar foes are also joining in for Kirby Mystic Perfume.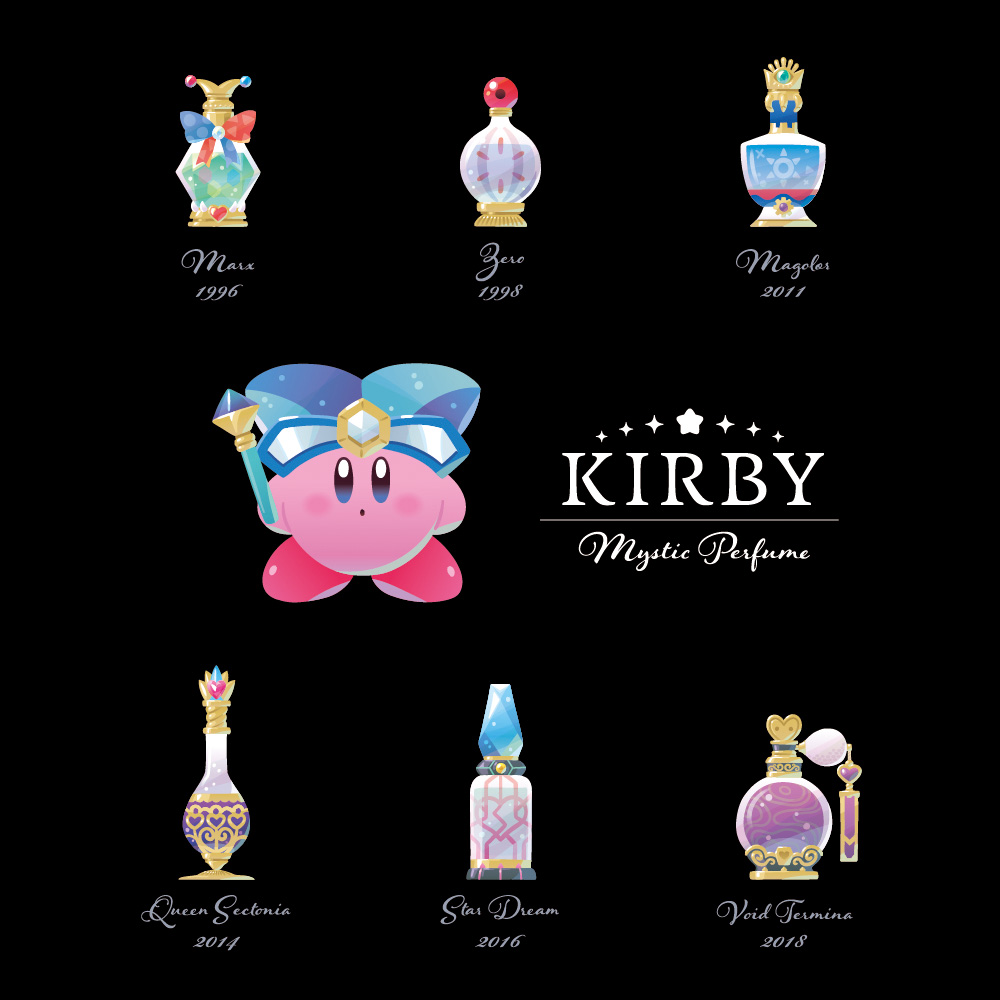 As can be seen in the main illustration, multiple Kirby bosses are lending their likenesses to perfume bottles. Marx, Zero, Magolor, Queen Sectonia, Star Dream, and Void Termina will all be featured as part of the theme. It's unclear at this time if actual fragrances will be produced, though if it's anything like other themes introduced on the Kirby Portal site you can expect plenty of goods in the future. Among them will be these new Mirror Kirby plushes, which will use glitter materials and velour for that extra shimmer and shine.
星のカービィEXTRA ARTWORKS「KIRBY Mystic Perfume」のミラーカービィがぬいぐるみとマスコットになりました!
おなじみのオールスターコレクションぬいぐるみとは違い、キラキラした素材やベロア生地を使用しています!
4月下旬頃発売予定です! pic.twitter.com/rtmOzHTXn4

— ぬいぐるみの三英@ゲームキャラクター (@sanei_NLG) February 1, 2021
These Kirby Mystic Perfume plushes will arrive sometime near the end of April 2021.
Leave a Comment