Galar's full of characters, but only a handful can be called your rival. Among them is Marnie, who might look a little standoffish but manages to be a good friend throughout Pokémon Sword and Shield.
Now she's getting the figma treatment, a collectible that's sure to be on every member of Team Yell's wish list.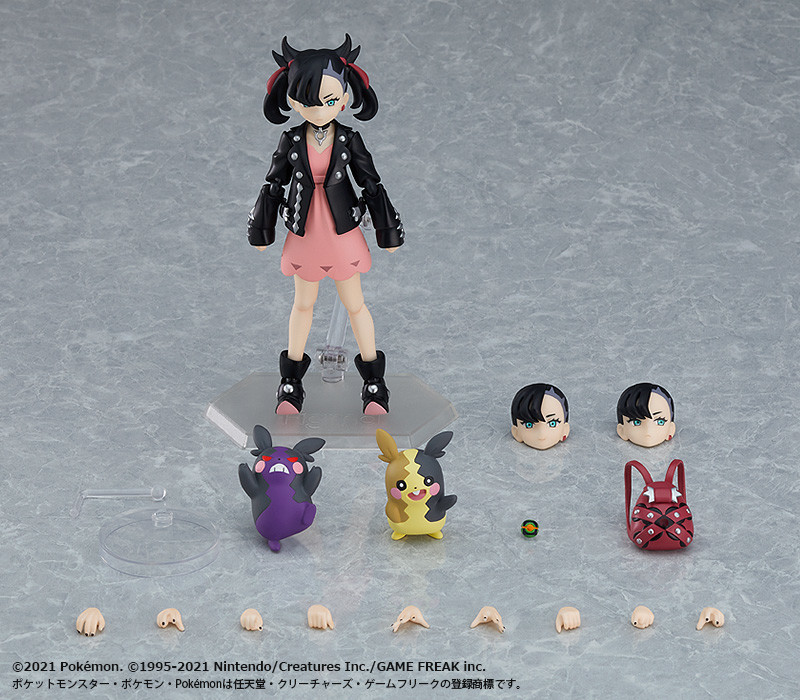 She comes with typical figma features, like multiple hand and face pieces, and even her trademark Morpeko — in both its Full Belly and Hangry forms!
Like many GoodSmile products, the Marnie figma has a bonus accessory for ordering her from them directly. In this case it's a Team Yell cheer horn, letting you remember just how obnoxious her supporters could be. She also has a second bonus exclusive to the Pokémon Center online store: a Team Yell approved Marnie cheer towel!
The Marnie figma will be shipping in Japan starting November 2021. Orders are open starting today (January 29th) for just under $80 before tax and shipping.
Leave a Comment