Popular publishing community Game Jolt – who has housed hundreds of Nintendo fangames since as early as 2002 – informed users today that the website received a massive DMCA takedown requests from the company's official legal department. Hobbyists and indie developers are now being told that their titles have already been taken down under Nintendo's strict order that seeks to protect its trademarks and intellectual properties. The DMCA takedown mostly affects games tied to the Pokémon franchise, however, numerous other properties including Super Mario, The Legend of Zelda, and Yoshi have been included.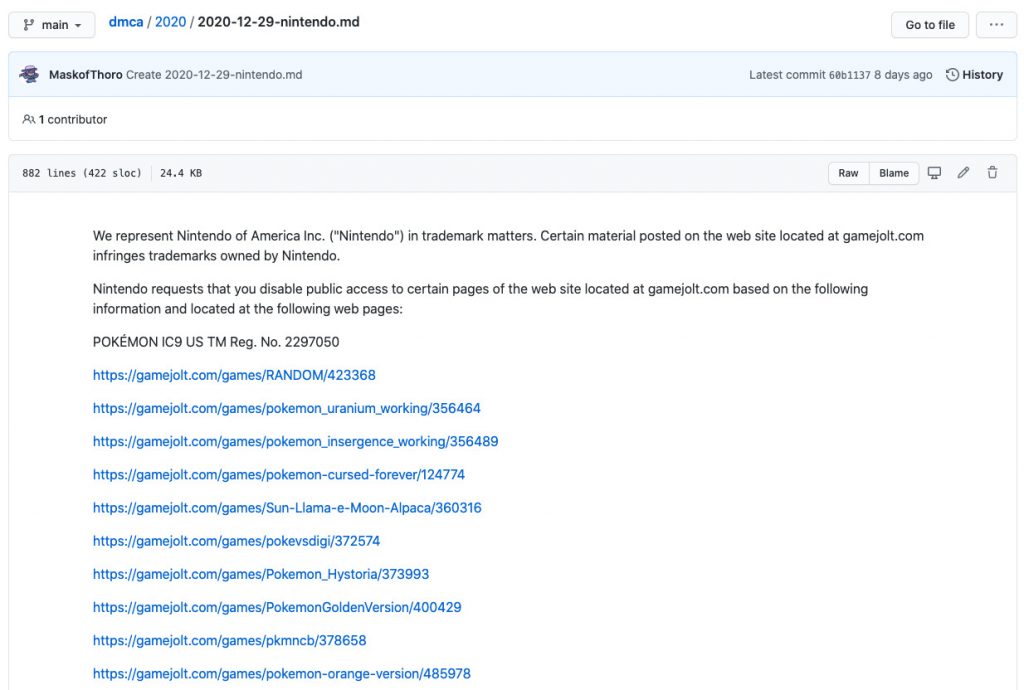 As can be seen above, Game Jolt co-founder and CEO Yaprak DeCarmine publicly published Nintendo's complete legal notice that gives a list of titles the community created over the years that the site has profited off of due to advertising banners and videos displayed on all of its webpages before loading games. According to the documents, Nintendo's legal team requested 379 different URLs across Game Jolt to be terminated. All of the URLs in question that had infringed on Nintendo's properties have already disappeared from the site and now display error messages upon being searched for.
Many outlets including, TorrentFreak who initially broke the news, have reached out to Nintendo for comment, but the company is yet to reply to any messages regarding the mass takedowns that went into effect. If Nintendo provides a statement responding to their DMCA takedown of Game Jolt's fan titles, we will be sure to update you all with the news.
Leave a Comment