Kicking off 2021, Niantic has added a new feature in the world of Pokémon GO. While taking part in events, completing various research tasks, and catching them all, Pokémon GO Trainers now have Collection Challenges to tackle!
Located in the Today View tab of the Research menu, you'll find a new section above the current event and its stats. A catching bingo of sorts, Collection Challenges will task you to catching specific Pokémon. Rise to the challenge and acquire the necessary Pokémon and you'll be rewarded! Plus, like previous features and updates, there is a medal to proudly earn and display.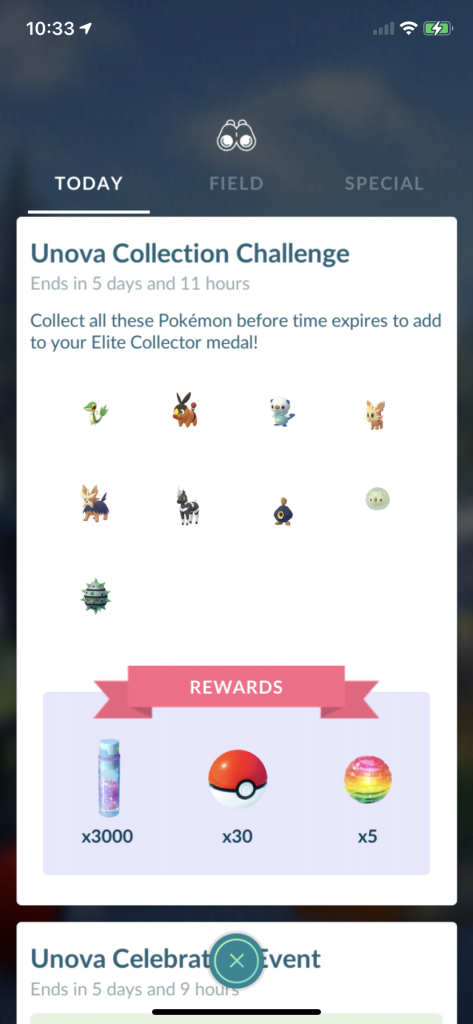 As shared on the official Pokémon GO Blog: "The first Collection Challenge is rolling out now! Complete the Unova-themed Collection Challenge during the event by catching Snivy, Tepig, Oshawott, Lillipup, Herdier, Roggenrola, Solosis, Ferroseed, and Blitzle, to receive a reward of Stardust, 25 Poke Balls, and 5 Rare Candy. We look forward to seeing you complete your Collection Challenges!"
Good luck, Trainers!
Leave a Comment