While New Year's celebrations around the world will be more subdued this year, there's at least one cool way to celebrate with Pikachu and friends in Japan.
Baskin-Robbins of Japan, where it's known as Thirty One, will offer a new Pokémon-themed box of ice cream scoops to bring in 2021 the right way. The boxes range is size and count, including small and regular scoops and six and 12 count boxes. The flavors appear to be a wide variety, including one with adorable yellow Pikachu pieces.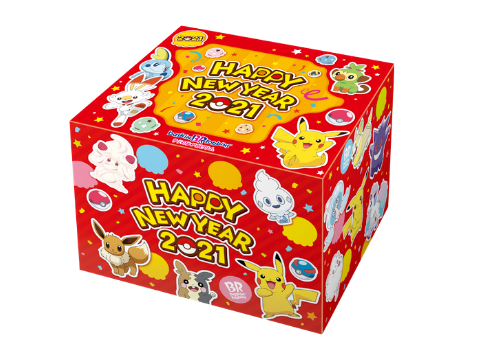 Those who buy the box set will receive one to four souvenir ice cream bowls featuring Pikachu with Sobble, Grookey, Scorbunny, and Eevee. The number of bowls received depends on the size of the scoops and the number in the box. The deal begins on January 1st — and if you're in Japan and want in on the yummy box set, be sure to get there early!
Leave a Comment