The Pokémon Company and Original Stitch have one more surprise this year. Following the release of Pokémon Bandanas and Pokémon Masks, this particular drop is a special, "free with purchase while supplies last" and utilizes patterns from the Kanto and Johto lines. Introducing, mini-pouches!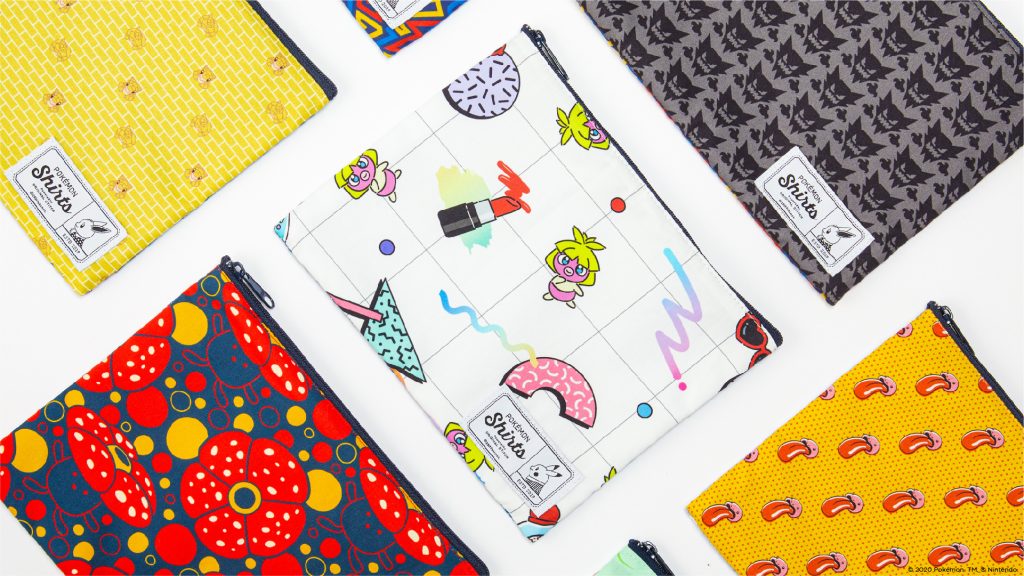 Purchase a Pokémon Shirt (available in dress, casual, relaxed, and polo styles) and you'll receive a mini-pouch! Measuring 7.9 x 5.9 inches (20 x 15 cm), the mini-pouches are constructed out of fabric remnants (similar to the Pokémon masks). You won't be able to pick out which fabric patterns for the mini-pouch – it's a guessing game from a pool of 251 designs. Hopefully, this will change in the future (offered as a full-time product? Yes, please and thank you! I need a Smeargle-themed mini-pouch so I can fill it with sketching supplies). At this time, purchasing a bandana or mask doesn't qualify for this promotion.
Interested? This promotion is only available while supplies last, so see what you can make at Pokémon Shirts presented by Original Stitch's site.
Leave a Comment