Are you still searching for the perfect gift for someone this holiday season? Do they happen to be a Kingdom Hearts fan? If so, some new jewelry from U-Treasure found exclusively on GIV may just be what you need.
The new line features ring pendants that use specific stones and quotes from Kingdom Hearts characters Sora, Riku, and Kairi. The quotes are as follows: "My friends are my power"; "I'm not afraid of the darkness"; "Thinking of you, wherever you are." Can you guess who says which line?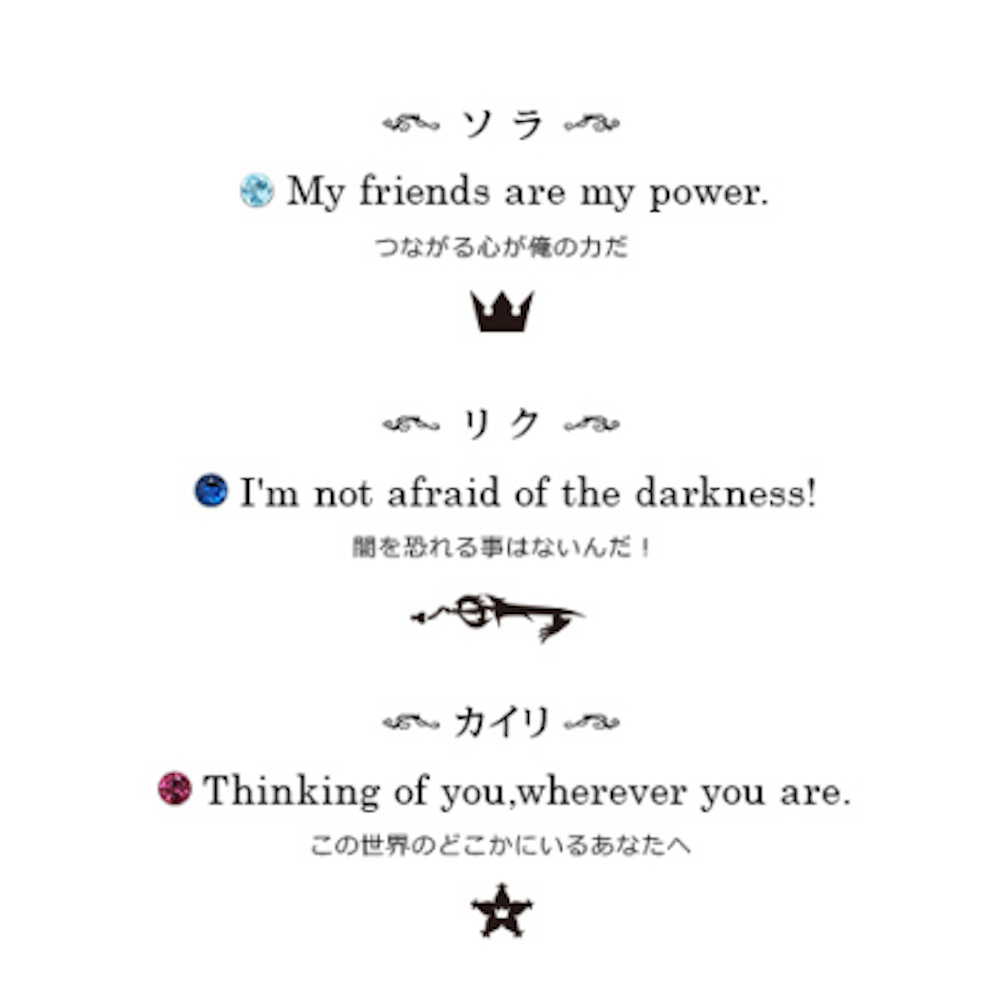 To make the pendant more unique, you can choose your favorite two characters to combine on the necklace. The pendants are crafted from sterling silver, and are priced at 16,500¥. What are your thoughts on these neat little jewelry pieces? Let us know in the comments below!
---
Source: Giv Store | Via 4Gamer
Leave a Comment