We could all use a miniature Pikachu hanging off of our shelves, couldn't we? Re-ment's Pokémon Pittori Pittori Collection 2 features eight figures that can hang off tiny edges around your home, providing a dash of adorableness to life.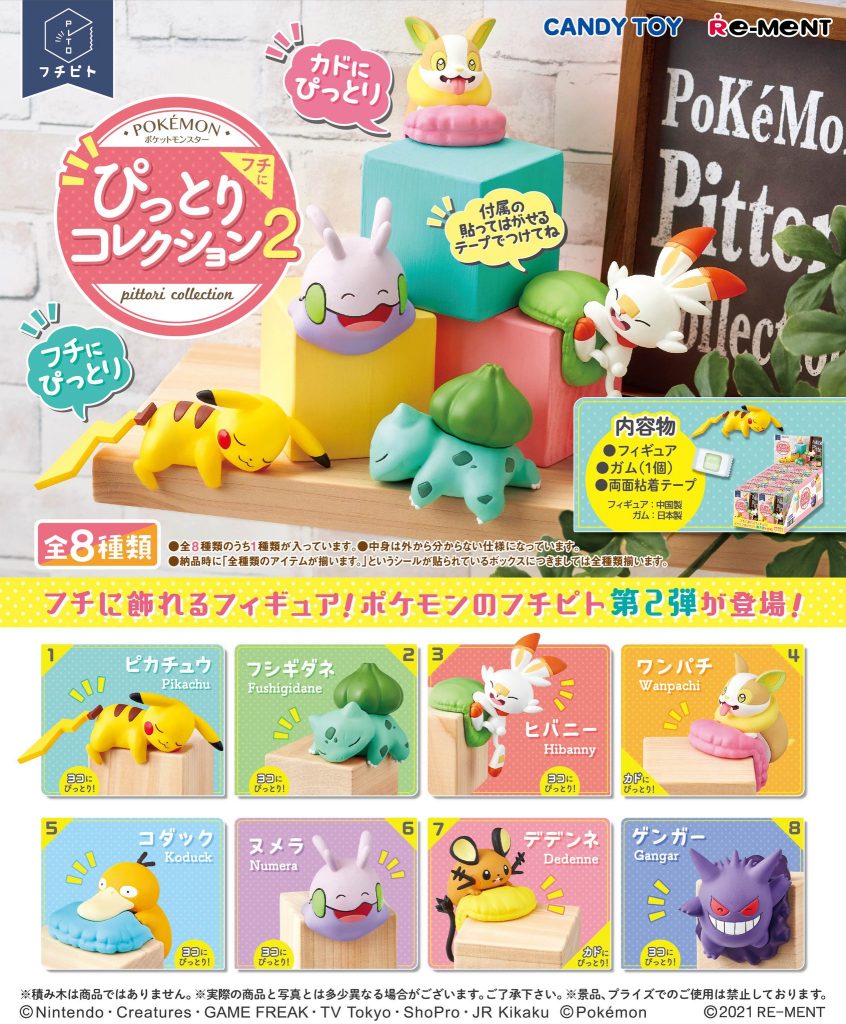 The collection features Pikachu, Bulbasaur, Scorbunny, Yamper, Psyduck, Goomy, Dedenne, and Gengar, each with their own endearing expressions. The collection will release on March 8th in Japan, each blind box going for 550¥ a pop. Enjoy the cozy vibes around the home, Trainers!
If you're interested in adding the first set to your collection, Play-Asia has it in stock. Get it for $41.99, and save 5% when using the code NINWIRE at checkout!
Leave a Comment