Update: On Monday, January 4th, 2021, the official Pokémon site announced that Pokémon: Kids Winter Fest would be extended! Now ending on Sunday, January 31st, 2021, you can collect 'em all for a few more weeks and enjoy the following daily rewards: Triple Razz Berries, Triple Pouches, Golden Razz Berries Available, All Mythical Pokémon missions unlocked, and Bonus Legendary Pouch.
---
'Tis the season to stay inside and get cozy with some indoor activities! The Pokémon Company has kicked off a brand new, limited-time event dubbed Pokémon: Kids Winter Fest. Reminiscent of the early '00s activity sites filled with flash-games, this festival is aimed at younger Pokémon Trainers, but anyone can participate!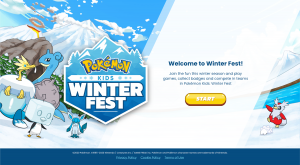 From Tuesday, December 1st, at 6 a.m. PT until Sunday, January 3rd, 2021, at 3:59 p.m. PT, Pokémon: Kids Winter Fest and its free-to-play minigames will be available. The "Gotta catch 'em all" experience has been modified into a collector's hunt for badges. To collect the 893 badges, you'll have to earn Razz Berries from playing various minigames, and completing missions and achievements. There are daily bonuses too – such as log-in bonuses and daily wheel spins – that payout in Razz Berries and badge pouches.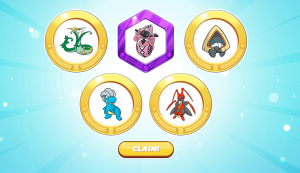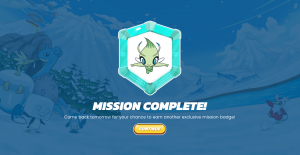 To join in on the festivities, head on over to the official Pokémon: Kids Winter Fest site and complete the sign-up process! Once you've entered your nickname and picked out your starting Pokémon buddy, it's off to collect some Razz Berries and badges!
Leave a Comment