Soon Japanese Animal Crossing players will get a taste of what it's like to customize their own clothing and accessories in the real world. EJ ANiME Store's Japanese parent site, ebten, will begin selling Animal Crossing shirts, throw-overs, hand towels, and bags overseas that are completely customizable through their website on both desktop and mobile devices. Fans will be able to choose whatever colors, characters, and words they would like featured on their purchases from a large catalog of options.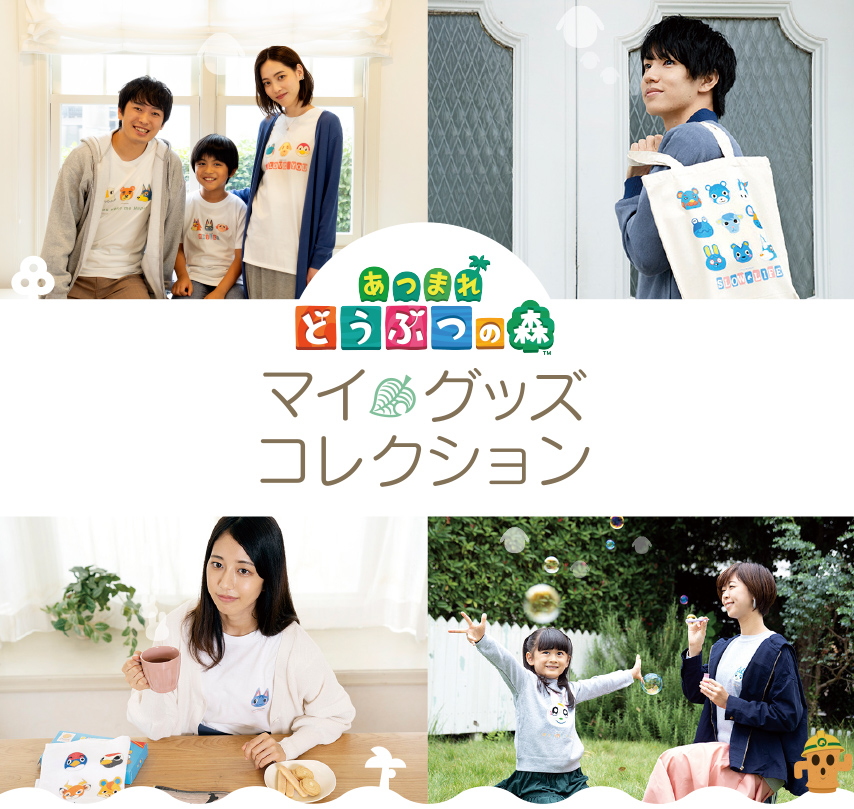 As seen in the images above, shirts and bags are littered with some of the franchise's familiar faces (literally) such as Kidd, Goldie, Audie, Isabelle, and Tom Nook — just to name a mere percentage of the few. The 400+ options available contain nearly every single villager and special character featured in the latest Animal Crossing entry. All the artwork being utilized for these products comes directly from New Horizon's island map screen and promotional material where characters are only shown through their faces. Inventory and map icons such as presents, bells, and buildings are also available to choose from.
For the full list of available illustrations, ebten has released a complete visual guide on their website. Residents in Japan can begin customizing their own ebten Animal Crossing merchandise today. Customers can currently only purchase one item per order. Order will arrive one to two weeks after being placed, however, dates can change depending on manufacturing conditions. To begin customizing your own orders, you can start visiting the official design page today!
Leave a Comment