Despite the recent spike of COVID-19 cases across the United States, Macy's isn't canceling their annual Thanksgiving Day Parade. Instead, the company is filming a modified version of their big event, mixing live and pre-recorded segments. Plus, there will be no outside media and spectators allowed to watch the one-block procession of giant, inflatable balloons. Of the 18 that will be shown, one is an extremely pika-pika familiar face. 
The Pokémon Company announced today that Pikachu will be apart of the parade once again. In fact, we might even see a surprise announcement during the event: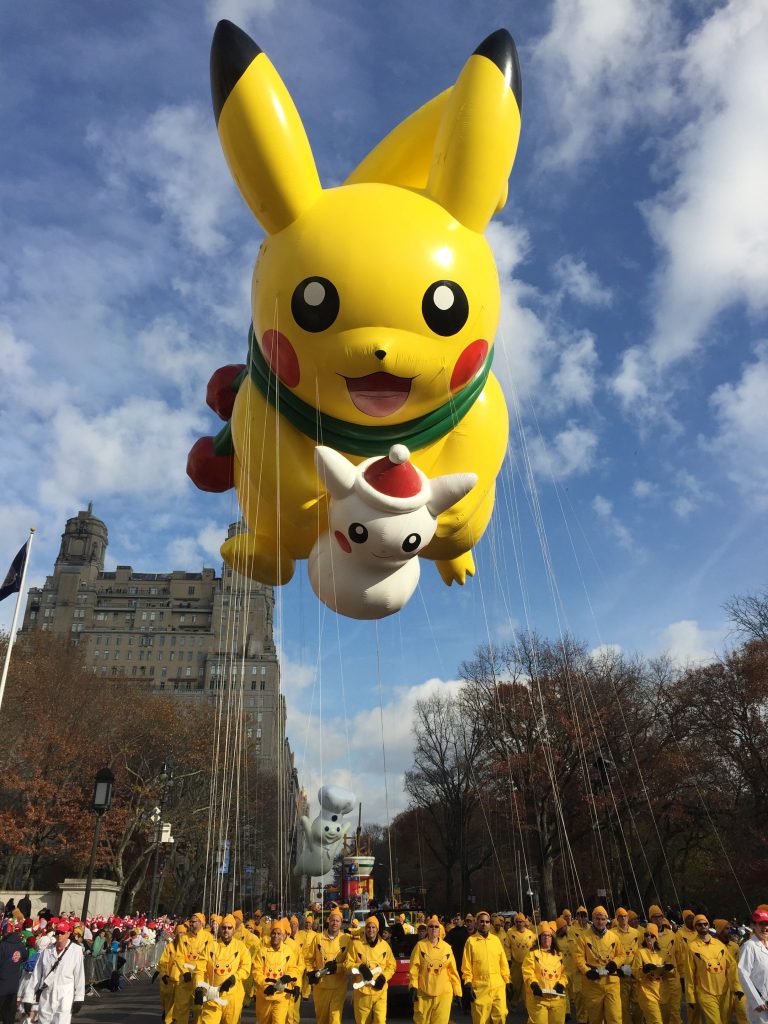 "This year, a troupe of dancing Pikachu will deliver an electrifying performance in the Parade in addition to the iconic giant Pikachu balloon soaring among the skyscrapers of Manhattan. Pokémon fans will want to tune in to find out why they're making a special appearance this year.

This will also mark the 20th consecutive time that a Pikachu balloon will take its place in the famed Parade."
Fans have been throwing out a variety of ideas on social media, covering everything from the mainline games to Pokémon: Detective Pikachu's planned sequel to Pokémon GO festivities. With such a wide reach and plenty of future projects in the works, just remember to hype responsibly leading up to the reveal.
You can watch Macy's Thanksgiving Day Parade from the comfort of your home on Thursday, November 26th, from 9 a.m. to 12 p.m. your local time via NBC and Telemundo.
Leave a Comment