Packs of bubble gum, candy, gummies, and more that come bundled with a toy or card of some sort aren't a brand new marketing concept. Throw in licensed characters and/or properties and it's an instant win. Bandai is doing this with the ever-popular Animal Crossing: New Horizons in Japan. Yet, this newest set of Animal Crossing: New Horizons merch is also hitting store shelves during the big demand for Animal Crossing amiibo cards.
Sold by the pack for ¥110 (about $1.04), the gummies come with one of the possible 27 cards (20 featuring villagers and 7 featuring key art from Animal Crossing: New Horizons). Sure, the cards lack Nintendo's amiibo branding and Bandai's logo on the packaging is another clue these aren't amiibo cards, but given how prevalent the bootleg amiibo card scene is it's only a matter of time before someone starts peddling these as ways to summon Audie, Cyd, Dom, Judy, Megan, Raymond, Reneigh, and Sherb to your island.
After all, Animal Crossing Series 1 – 4 amiibo cards have recently been restocked and keep selling out online. Easily a "must-have gift" for any Animal Crossing fan this holiday season, it's easy to see how those not in the know can get confused. Look at Amazon, to this day their marketplace is full of fake amiibo card sets and listings. The related search results are problematic too since there's no way to obtain Raymond ala scanning an NFC chip.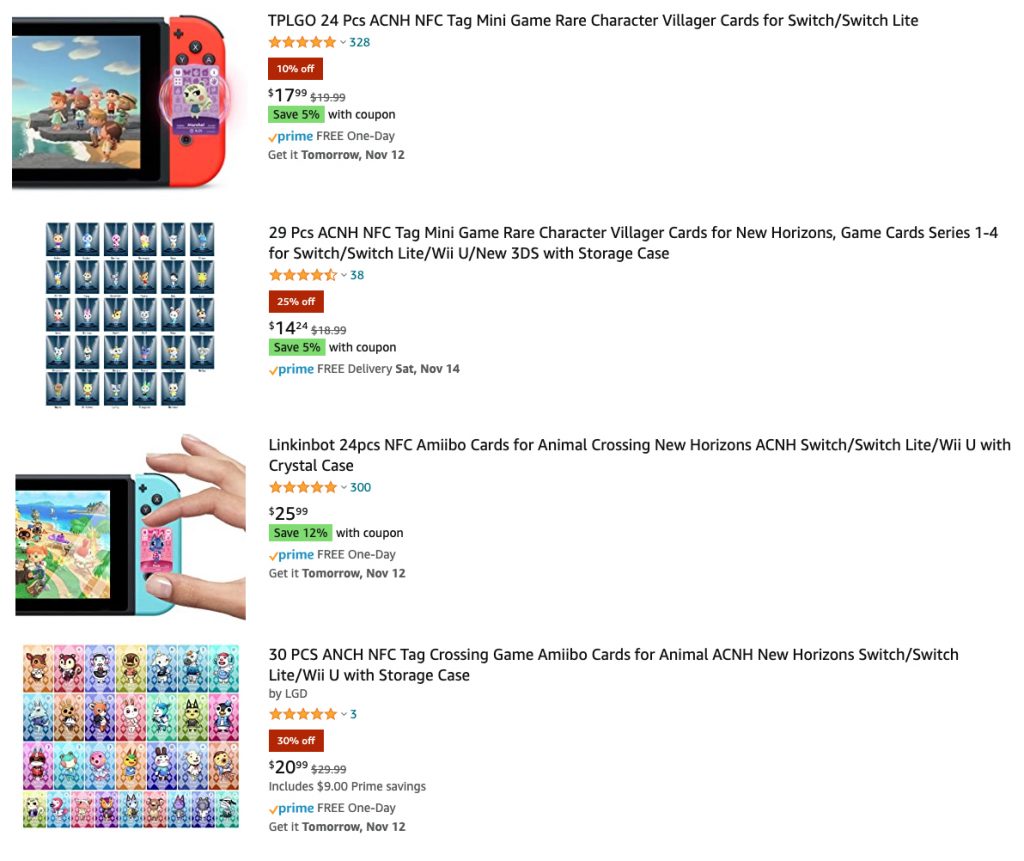 So to all the Animal Crossing fans out there, make sure you cross your t's, dot your i's, and use pictures of official amiibo cards when putting together your toy wishlist this season. Unless you want to collect these little trading cards, then, by all means, include them. They're cute and remind me of Pokémon bubble gum packs that came with cards featuring scenes from the anime and its movies. It's just that for every Tom Nook out there, you'll find a Cousin Redd ready to make a special "family discount" deal just for you. 
Leave a Comment