2020 marks 25 years since Tales of Phantasia originally launched for the Super Famicom in Japan, and Bandai Namco has already celebrated this milestone in a variety of ways. It sounds like the studio will be rounding out the year with a celebration, too, as a 25th anniversary live stream has been announced.
The stream, which will be streamed via YouTube and Periscope, will feature producers from the series' past discussing development stories, cover surveys filled in my fans, and provide updates on mobile apps, merchandise, events, and more.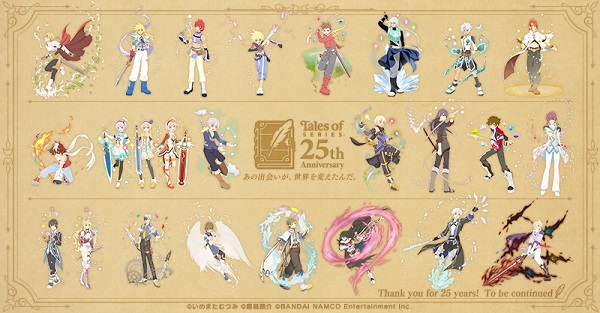 There's no confirmation on whether or not the upcoming PS4/Xbox One title Tales of Arise will be featured, nor the mysterious Tales of Luminaria which has been trademarked in multiple regions. Needless to say, if there are any Switch-pertinent updates, we'll be sure to give you the rundown!
The Tales of 25th Anniversary live stream will get a date and time "soon".

Leave a Comment