While Arcade1Up has been supplying retro classics and fighting games aplenty, this latest cab is something I've been hoping for for a while now. They will be releasing their first seated arcade cabinet, and it's none other than one of the finest driving games ever made – OutRun! 
Though it won't put you in the driver's seat of a Ferrari Testarossa, it does emulate the setup and features a steering wheel, gas and brake pedals, and other dashboard controls to make the gameplay experience as true to original-original as it can be. There are also other touches, like a light-up marquee and dual speakers (for that amazing OutRun soundtrack), to keep your drive smooth and enjoyable.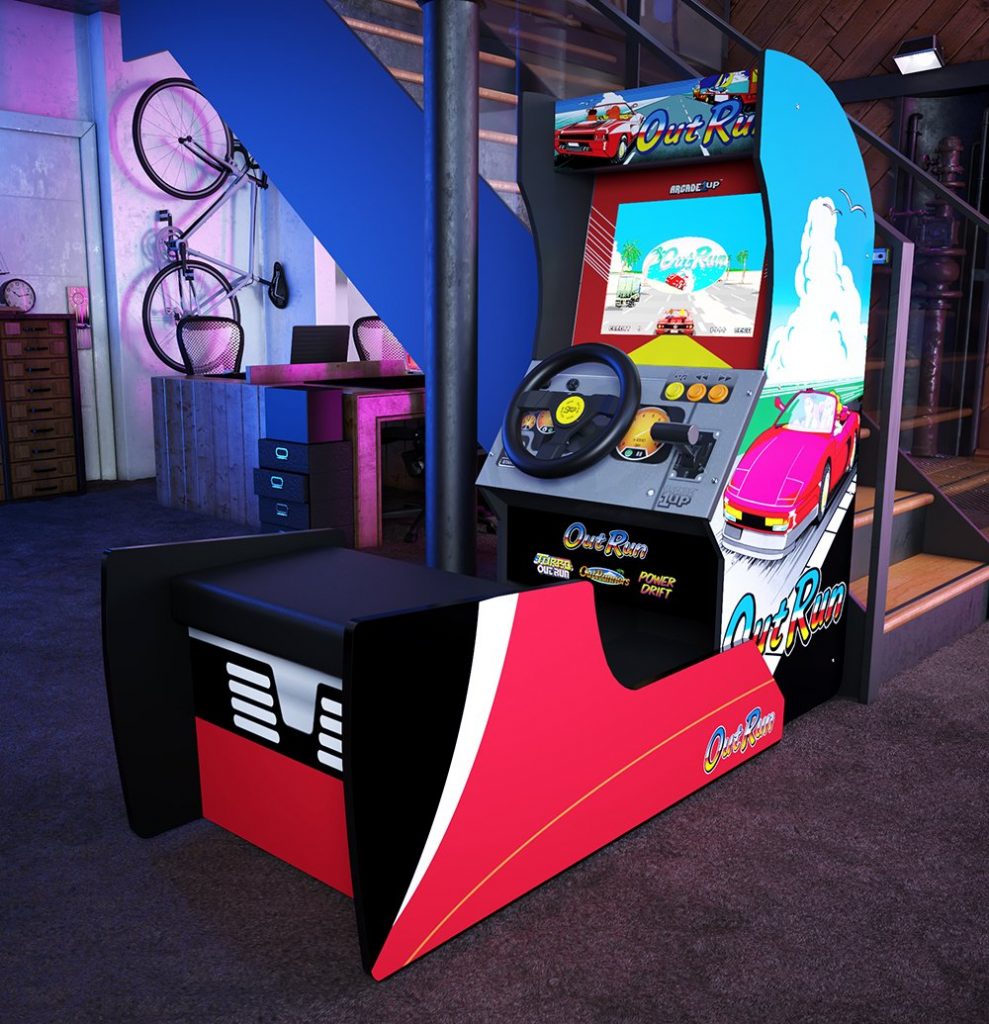 Along with the original game, this cab will also feature Turbo OutRun, Outrunners, and Power Drift. That'll give some variety, though for four games that can be picked up and emulated elsewhere $499.99 may be a steep price even for a set up like this. 
Still, if you're interested or want to keep celebrating Sega's 60th anniversary you can order the OutRun Seated Arcade Cabinet directly from Arcade1Up now, with other retailers offering it later this holiday. 
Leave a Comment