Update: Even more item listings have been added to the Pokémon Center's holiday page since last week's update. Make sure to check out the wide variety of apparel, home goods, and decor in preparation for the holiday season!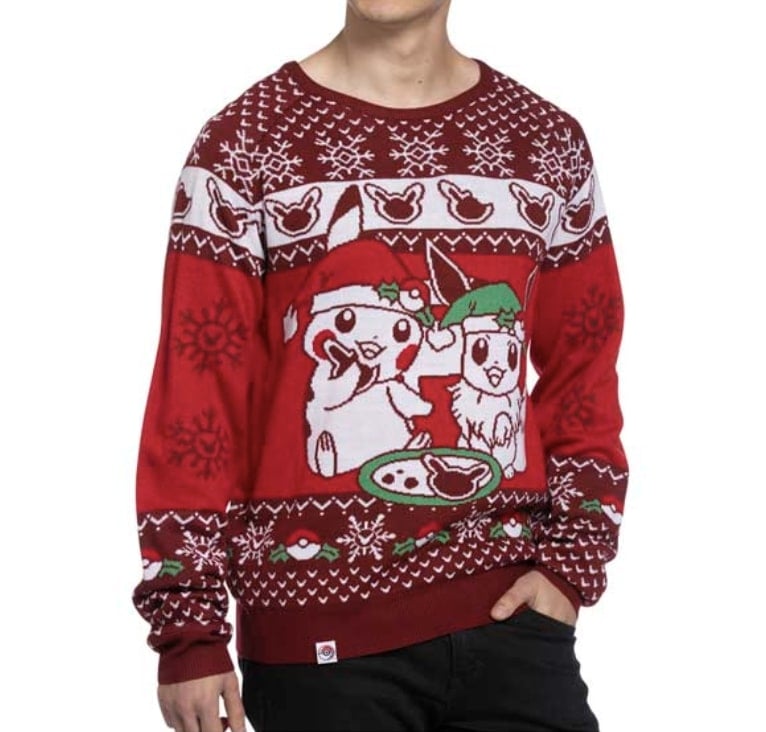 ---
Usually, around this time of the year, everyone is ramped up and excited about their favorite holiday. Yes, Halloween hasn't happened yet, and Thanksgiving is usually overshadowed by December's parade of holidays, but that hasn't stop retailers from getting ahead of the holiday rush. While this can be groan-inducing for some, the North American branch of Pokémon Center gets a free pass because they're going all out this year for Christmas, Hannukah, Kwanzaa, etc. 
Partially debuting today and then rolling out over the next few weeks, Pokémon Center's Holiday Collection covers the typical plush and home decor, but has expanded into kitchenware, all kinds of apparel, and more. Right now, you can find the following products in stock:
Later, we'll see the following appear online for purchase:
Home Decor: Trainers will be able to deck the halls with various home decor items, including a tree skirt, stockings, ornaments, flameless candles, candleholders, throws, and throw pillows. The popular Delibird Holiday Express Figures are also making a comeback this year with new figures showcasing Miltank, Ponyta, and Snorlax—plus last year's Pikachu Engine—offering Trainers the opportunity to expand their train collections.
Kitchenware and Dining: Pokémon Center is introducing a new line of kitchen products to help Trainers prepare and serve delicious treats this season—from cooking tools and accessories like cookie stamps, measuring spoons, cutting boards, spatulas, pot holders, aprons, and dish towels, to tabletop decor like a serving plate, mug and plate set, cloth napkins and napkin rings, and table runner.
Plush: This year's holiday-themed Poké Plush features Pikachu, Grookey, Scorbunny, and Sobble, as well as key chain versions of Alcremie, Applin, and Greedent. Those looking to gift larger plush can pick up the festive Pikachu with Gift Box and jumbo Pikachu with Ribbon.
Figures and Pins: Trainers can collect the Pokémon Holiday: Pikachu Figure and Eevee Figure by Funko, or adorn their outfits with the Trimming the Tree Sliding Celebrations Pokémon Pin.
Apparel and Accessories: Trainers can stay warm during festivities with a variety of Pokémon holiday-themed sweaters and sweatshirts, as well as accessories like a beanie, scarf, touch screen gloves, and wool-blend socks. In addition, pajama sets and onesies will keep everyone in the family cozy at home. [Writer's Note: Golden Retriever not included, but they're a very good dog. 13/10 for having to wear that bow and "smiling." All the biscuits for you. All. Of. Them.]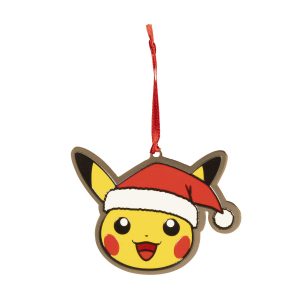 To top it all off, all orders will come with a Pikachu brass holiday ornament (while supplies last).
Ready to deck the Pokémon Gym's halls? Head on over to Pokémon Center's site and check back for when the next wave of the Holiday Collection is made available!
Leave a Comment