Update (3/3/21): A number of the Kirby accessories for Switch are now up for pre-order at Play-Asia. You can save 5% on any orders over $20 when you using the code NINWIRE at checkout!
---
Most of the Switch accessories I've picked up have been for function over form, with one notable exception. I love my Kirby Pupupu Friends Protector Set and the way it dresses up my system and Joy-Con, though the previous wave is becoming tougher and more expensive to pick up. Thankfully, Keys Factory has announced even more Kirby accessories on the way, for both the Nintendo Switch and the Switch Lite!
For the standard Switch, two more Protector Sets will be released – one themed to Sweets and the other as part of the ongoing Kirby Muteki! Suteki! Closet featuring the pink puffball wearing many, many different hats in a cute pop style.
Speaking of Muteki! Suteki! Closet, a hard case will also be released as part of that theme and in the same colors. Though these are familiar accessories in terms of make and style, the designs and colors are all new and all tempting.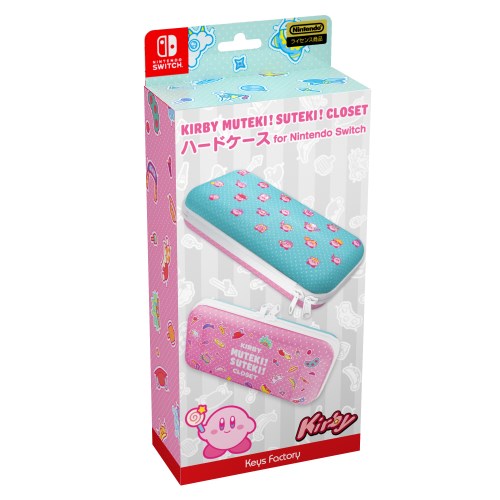 If you want to dress up your Switch Lite instead, a pair of Quick Pouches are also being released. That's one each for the Sweets and Muteki! Suteki! Closet styles, letting you keep your extra portable Switch safe and stylish on the go.
While pouches are good, a Protector Cover is also being made for Switch Lites. This will encase the whole system and add a flip cover for the screen, keeping it safe if you're prone to drops or just want a little added bulk to the system.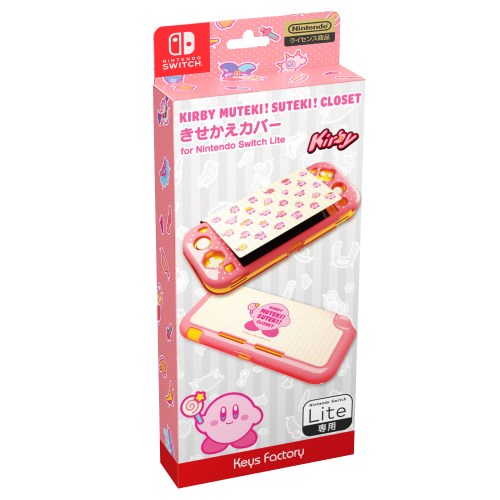 Last but not least are a trio of Keys Factory's Card Pods, for storage and transport of Switch cartridges. While these have been released with Animal Crossing characters before, it'll be Kirby's first time appearing on this particular accessory. My favorite has to be the simple smile from Kirby himself, but all three have their charm.
Currently we are seeing these listed on Rakuten's Japanese site, as well as other Japanese retailers like Bic Camera. As has been the case in the past, we expect them to arrive on Play-Asia soon for preorder and import. Keep an eye out for all of these upcoming Kirby Switch accessories so you don't miss out!
Leave a Comment