Say what you want about Pokémon that are clearly inspired by food, these "too good to eat" creatures shine at Japan's Pokémon Café and Pikachu Sweets locations. Two, in particular, have joined the seasonal menu shuffle, and they are served as a set.
Sinistea & Polteageist are ready to have a perfect, Ghost-type tea time! Served on a tray with ice, fruit syrup (apple or strawberry), and a Chef Pikachu cookie, patrons will be able to customize their Polteageist tea in a Sinistea-cup. The tea set will be available to purchase at a later date, according to the news posting on the Pokémon Café site. Thankfully, the Pokémon Center is also listed as one of the locations. Hopefully, that means we'll see the set appear in other countries or be available to purchase on Amazon.co.jp.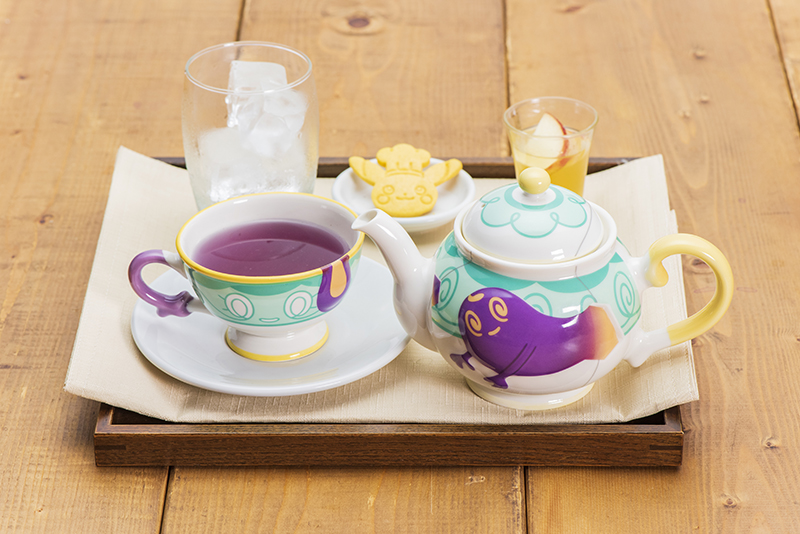 As for Pikachu Sweets locations, staff will be pouring fruity tea drinks from an extremely animated Polteageist teapot. While not listed for sale, the images showing off this "real-life" Polteageist are similar to various souvenir drinkware and popcorn buckets found at theme parks. Perhaps Pokémon Center will make another tea time sale happen? If so, we'd love to be invited to this one too!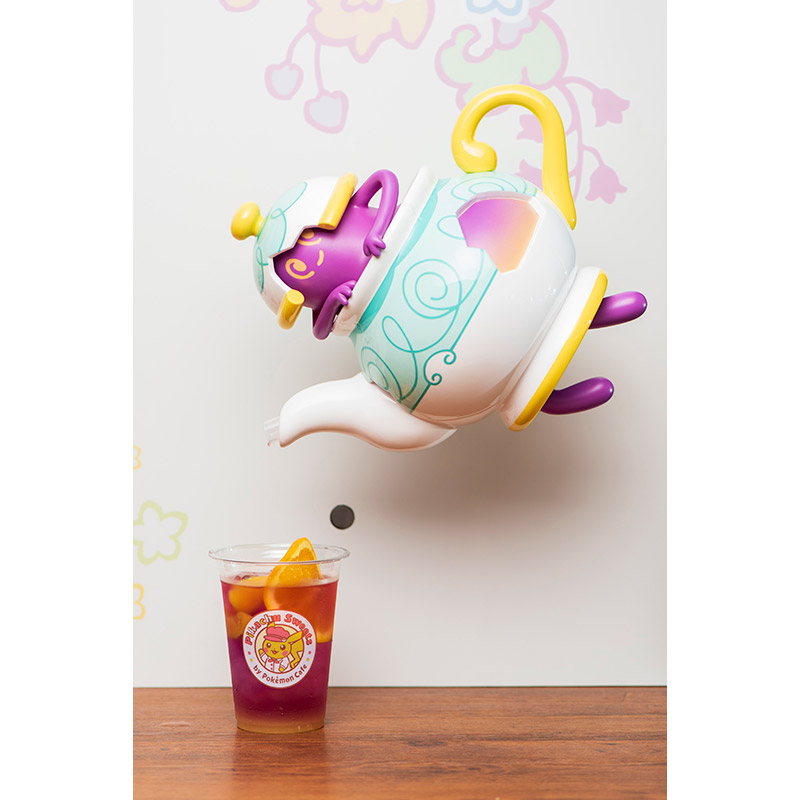 Besides the variety of Sinistea, new desserts have entered the menu rotation. These are mainly styled after Pikachu and Eevee, but some sweet treats that resemble Swirlix, Morelull, and Galarian Ponyta made the cut. Customers who order a box of desserts will also find these Pokémon and more decorating the box's interior! What a nice surprise!
These special treats are limited to Japan, but there's a good chance of owning that Sinistea & Polteageist tea set! We'll continue to watch out for these Ghost-type Pokémon to materialize online and if they'll be available for import.
Leave a Comment