Get ready, amiibo fans! During this mornings Sakurai Presents, we got our first look at the Banjo & Kazooie, Terry, and Blyeth amiibo. All three are confirmed for a 2021 release.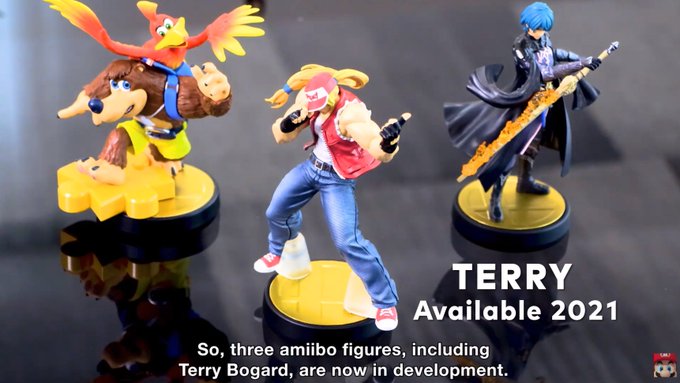 For a better look, these detailed product shots were released after the presentation.
We'll continue to follow any and all future updates, including when these three amiibo will be available to pre-order. Until then, we'll just have a wait till 2021 to add the remaining Fighters Pass Volume 1 roster to our amiibo collections.
Leave a Comment